Competence is the Cornerstone for Success
The cornerstone of a successful practice – and the very first Rule of Professional Conduct – is competence.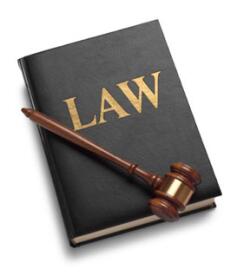 Rule 1.1: (a) A lawyer shall not handle a legal matter which the lawyer knows or should know he or she is not competent to handle without associating with a lawyer who is competent to handle the matter. Competent representation requires the legal knowledge, skill, thoroughness, and preparation reasonably necessary for the representation. (b) A lawyer shall not handle a legal matter without preparation adequate under the circumstances.
Note that the rule establishes a two-part test for determining professional competence: (1) Before taking a case, the lawyer must meet the threshold level of knowledge, skill and preparation; (2) After taking the case, the lawyer must prepare adequately.
Following are some additional pointers for insuring competence:
Know the criteria. Factors include: the relative complexity and specialized nature of the matter; the lawyer's general experience; the lawyer's training in the field; the preparation and study the lawyer is able to give the matter; and whether it is feasible and in the client's best interest to refer the matter out or to associate with another attorney.
General practitioner – not specialist – is the usual standard. "In many instances, the required proficiency is that of the general practitioner. Expertise in a particular field of law may be required in some circumstances." Rule 1.1, Comment 1
Think before saying yes. The rationale behind Rule 1.1 is for lawyers to take only cases they are able to properly handle. This is in your interest and the client's interest. It might be tempting to accept a case where the fee is certain. Other times, our altruistic nature leads us to want to help a client. But first we should ask ourselves if we are the right lawyer to be taking the case.
But specialization is becoming the new normal. For several decades the practice of law has become more specialized. Each year more attorneys become N.C. State Bar certified. Garden variety cases pose no inherent risk for the general practitioner. But complex, high-stake cases might require referral or the association of a specialist.
Age and experience do not equal competence. "A lawyer need not necessarily have special training or prior experience to handle legal problems of a type with which the lawyer is unfamiliar. A newly admitted lawyer can be as competent as a practitioner with long experience." Rule 1.1, Comment 1.
Learning on the job is okay. "A lawyer can provide adequate representation in a wholly novel field through necessary study … where the requisite level of competence can be achieved by reasonable preparation." Rule 1.1, Comments 3, 4
An isolated act of malpractice is not always a breach of the ethics rule. "An error by a lawyer may constitute professional malpractice under the applicable standard of care and subject the lawyer to civil liability. However, conduct that constitutes a breach of the civil standard of care owed to a client giving rise to liability for professional malpractice does not necessarily constitute a violation of the ethical duty to represent a client competently. A lawyer who makes a good-faith effort to be prepared and to be thorough will not generally be subject to professional discipline, although he or she may be subject to a claim for malpractice. For example, a single error or omission made in good faith, absent aggravating circumstances, such as an error while performing a public records search, is not usually indicative of a violation of the duty to represent a client competently." Rule 1.1, Comments 7
But repeated or multiple mistakes could rise to the level of unethical conduct. "Repeated failure to perform legal services competently is a violation of this rule. A pattern of incompetent behavior demonstrates that a lawyer cannot or will not acquire the knowledge and skills necessary for minimally competent practice. For example, a lawyer who repeatedly provides legal services that are inadequate or who repeatedly provides legal services that are unnecessary is not fulfilling his or her duty to be competent. This pattern of behavior does not have to be the result of a dishonest or sinister motive, nor does it have to result in damages to a client giving rise to a civil claim for malpractice in order to cast doubt on the lawyer's ability to fulfill his or her professional responsibilities." Rule 1.1, Comments 7
For more information, visit our website www.lawyersmutualnc.com and click on "Risk Management Resources."