Clients Okay With Virtual Communication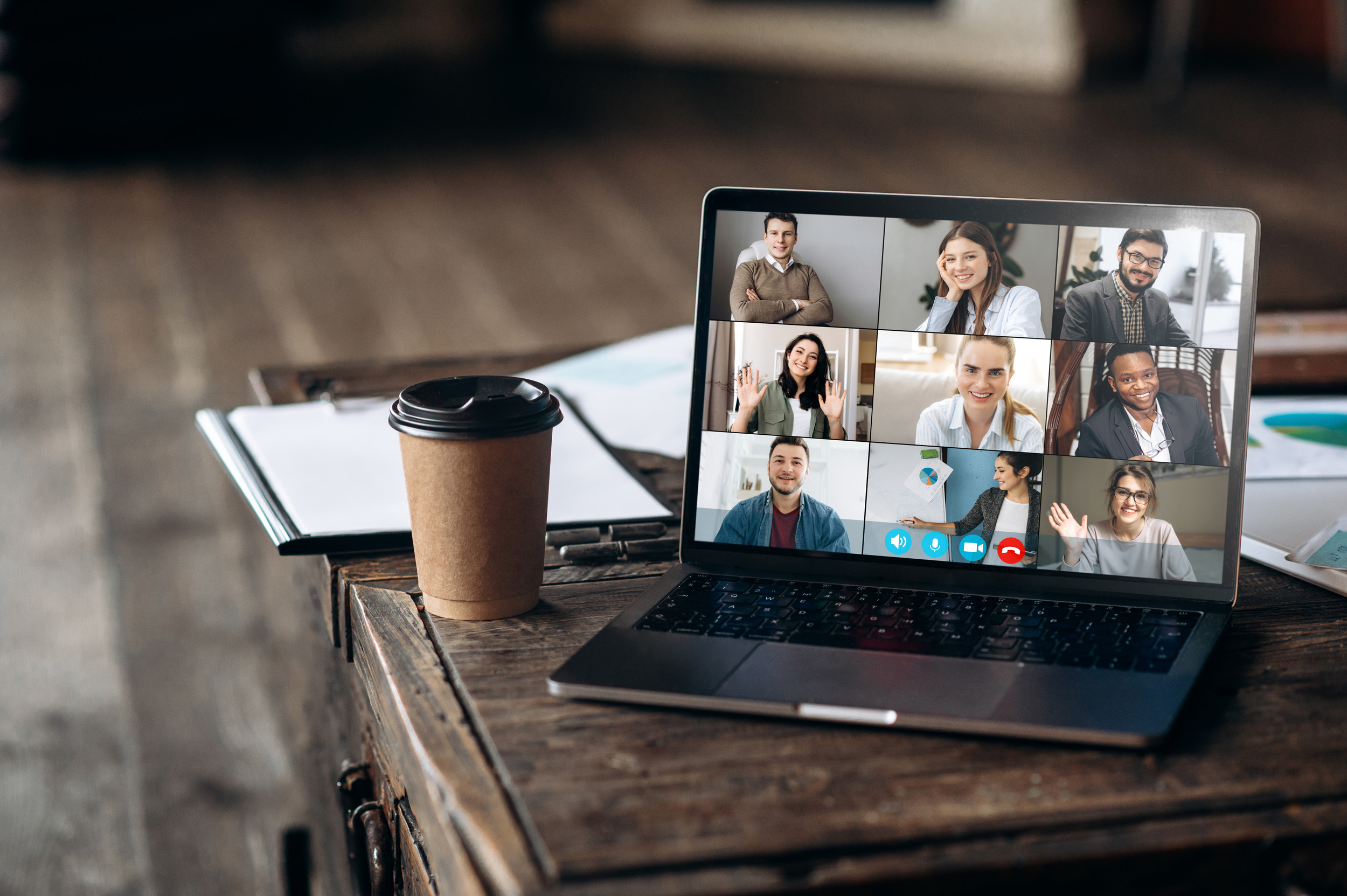 Most Clients are Happy to Meet With You Virtually
Fifty-four percent of clients say they're comfortable discussing their case with their attorney by Zoom, live chat or some other virtual communication – so long as the technology is secure and confidential.
But 27 percent say they're uncomfortable talking virtually with their lawyer, while another 19 percent aren't sure.
And when it comes to urgent matters, clients want you to pick up the phone and give them a call rather than send an email.
Those are some of the findings from a Martindale-Avvo survey of lawyers and clients on how the pandemic is affecting the delivery of legal services.
The key takeaway: virtual communication is here to stay.
"Whether it's a client meeting, court appearance, or mediation session, there's no substitute for in-person communication," according to Martindale-Avvo. "But today's technology offers a reasonable compromise given restrictions brought about by the coronavirus, in the form of video conferencing and other real-time communication."
Read more about the Martindale-Avvo survey here.
Anxious about what your law practice will look like after this crisis has passed? You don't have to go through it alone. Lawyers Mutual will do our best to keep you up-to-date, safe and successful during the pandemic. We stand with North Carolina lawyers. It's what we've been doing since 1977.
The need for lawyers will never disappear, and in fact the coronavirus has accelerated demand in some areas, such as consumer law, civil rights, employment law and healthcare.
What has changed – in ways that are dramatic and likely permanent – is how the system operates. Clients understand this. The majority of them are amenable to interacting with their lawyer virtually, provided the platform is safe and secure, according to the Martindale-Avvo survey.
Here are six other highlights from the report:
Confidentiality is paramount. Rule of Professional Conduct 1.6 requires lawyers to use "reasonable efforts to prevent the inadvertent or unauthorized disclosure of, or unauthorized access to, information relating to the representation of a client." Reasonable efforts may include passwords, encryption and updated software. It also means you should discuss with your clients the benefits and risks of remote technology, and you should advise them what they should say and do to maintain privacy.
Court proceedings are going virtual. Trials are being conducted via CourtCall and Zoom. Jurors in Texas are being selected on YouTube. The U.S. Supreme Court is holding virtual hearings. Lawyers have no alternative but to adapt. "A certain amount of virtual communication isn't even up to attorneys these days," the survey notes. "The rapid transition to virtual appearances presents challenges, like how to allow people to 'observe' proceedings without letting them interrupt. Another issue is how to balance the presumptive advantage tech-savvy law firms might have over opponents with fewer resources." It remains to be seen if federal and state courts will adopt uniform standards for virtual appearance procedures.
Give me a call! "At a time when video conferencing consumes much of the focus for remote meetings, it's worth remembering the value of the telephone in communicating with your clients," the report says. "When we asked readers to tell us how their lawyers did (or didn't) help them deal with the obstacles caused by the pandemic, the most common response was that they appreciated—or would have liked—an old-fashioned phone call. While almost all clients are used to communicating by email, it's worth considering that your clients could be more likely to notice and respond to a phone call, particularly for an urgent matter. As one of our readers commented, 'My attorney should have called me or had someone from the office follow up rather than just expect me to read an urgent email I didn't notice for a week.'"
Consider other voice communication tools. To complement your smartphone or landline, consider signing up for a voice over internet protocol (VoIP) service, which uses your Internet connection for phone calls, faxes and text messages. The ABA recommends RingCentral, Nextiva and Ooma.
Shop around for video conferencing. Zoom may be the most popular platform, but it's not the only game in town, and it has been plagued by concerns over security and privacy. Other options for lawyer, per the survey: Lifesize, GlobalMeet Collaboration for Legal, Veritext Legal Solutions and Legaler.
FaceTime is not the best live chat platform. From the survey: "Make sure your live chat provider's data is housed in a secure data center and that they use industry-standard processes, including HTTPS, SSL, and data encryption. If you will be discussing medical issues with potential clients, also make certain that your provider is HIPAA compliant and understands how to handle personally identifiable information (PII)."
Jay Reeves is author of The Most Powerful Attorney in the World. He practiced law in North Carolina and South Carolina. Now he writes and speaks at CLEs, keynotes and in-firm presentations on lawyer professionalism and well-being. He runs Your Law Life LLC, a training and consulting company that helps lawyers add purpose, profits and peace of mind to their practices. Contact jay@yourlawlife.com or 919-619-2441.