Client Steals Car to Make Court Date on Auto Theft Charge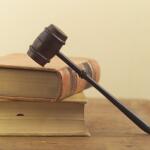 Here's a little free risk management advice: if you're representing a client charged with car theft, advise them not to drive to court in a stolen vehicle.
It will only compound their misery.
Just ask the hapless defendant in Hartford, Connecticut, who showed up for his court appearance in a 2014 Subaru he claimed to have rented for $40 from someone he could not identify.
The Subaru showed up as stolen after a city parking employee did a license plate scan, according to the Hartford Courant. The police staked out the car, and when the defendant left the courthouse and attempted to drive off, he was arrested on charges of second-degree larceny, driving without a license and taking a motor vehicle.
He told police he had been worried about missing his court date.
Your Role as Public Citizen
On one level this is a humorous story that offers a chuckle on a busy day. But on a deeper level, it brings into focus our essential role as lawyers.
One wonders if anyone bothered to ask the unfortunate defendant if he had the means to get to court. There's no indication he had a lawyer. It's likely he was given a court date and told to show up or else.
Back when I was in practice, I rarely recall asking my District Court clients how they planned to get to court. Maybe I'd ask if they had a way to get there, but I didn't routinely confirm their travel plans or help them line up transportation.
My plate was already overflowing. And besides, that wasn't my responsibility.
Or was it? The very first sentence of the Rules of Professional Conduct says we are more than just advocates and litigators. We are also public citizens charged with a "special responsibility for the quality of justice."
Consider the costs of that second charge of auto theft – not just to the defendant, but to all of us. One more matter for the police to investigate, one more file in the clerk's office, one more case on a court docket that is likely already strained to the breaking point.
All of which could possibly have been avoided by a simple bus ticket, cab fare or offer of a ride to court.
NC Rules of Professional Conduct – Preamble
[1] A lawyer, as a member of the legal profession, is a representative of clients, an officer of the legal system, and a public citizen having special responsibility for the quality of justice.
[6] A lawyer should be mindful of deficiencies in the administration of justice and of the fact that the poor, and sometimes persons who are not poor, cannot afford adequate legal assistance. Therefore, all lawyers should devote professional time and resources and use civic influence to ensure equal access to our system of justice for all those who, because of economic or social barriers, cannot afford or secure adequate legal counsel. A lawyer should aid the legal profession in pursuing these objectives and should help the bar regulate itself in the public interest.
How can you serve your clients – while also fulfilling your role as a public citizen – today?
Sources: