Cigarette Smoking Is Reaching Historic Lows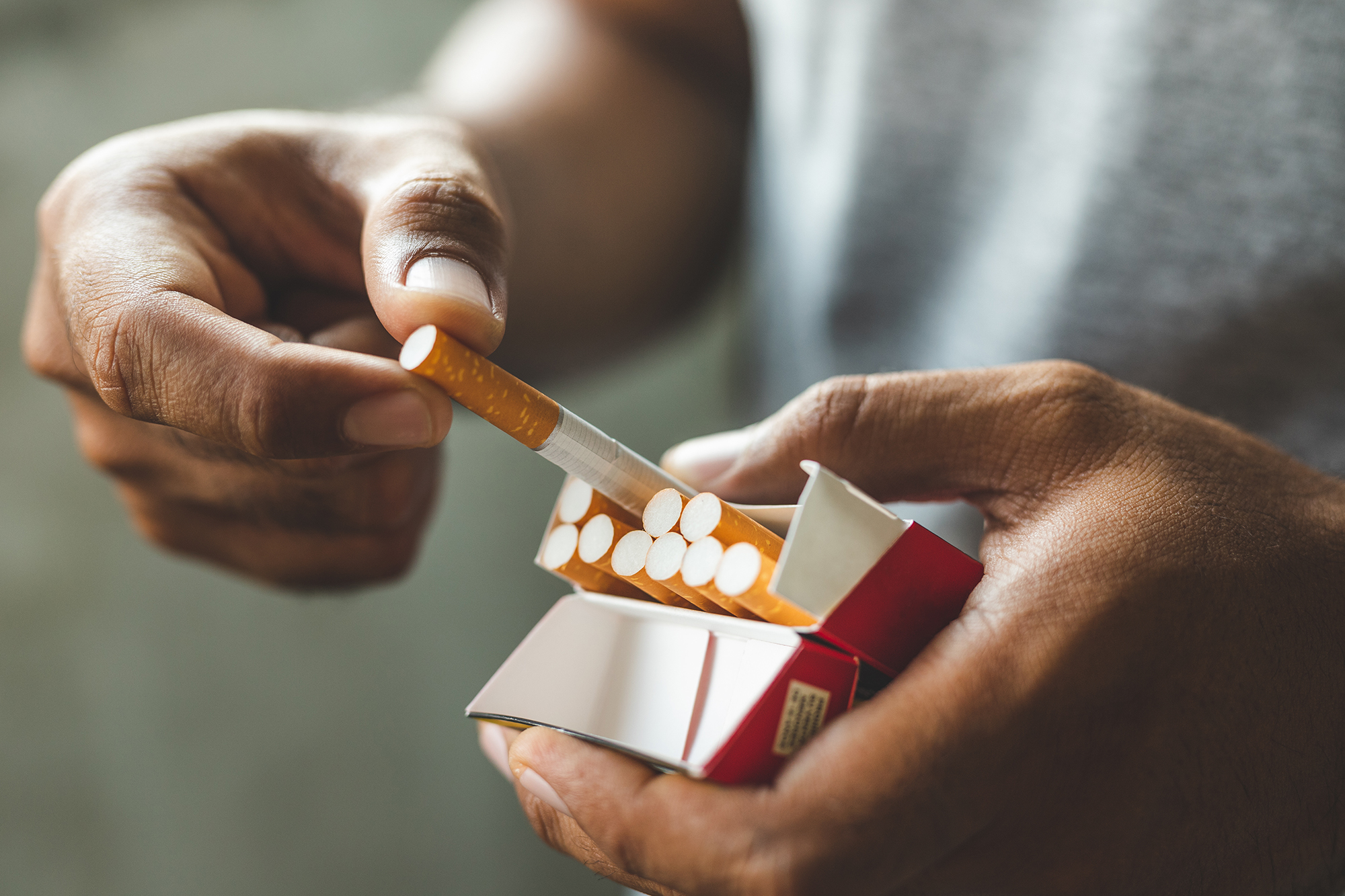 Only one in eight people in the U.S. smoked cigarettes last year, as usage rates continue to track historically low levels.
In fact, more Americans now smoke weed than cigarettes.
The 12 percent smoker rate is but a fraction of what it was in the 1950s, when it reached an all-time high of 45 percent, according to the annual "Consumption Habits" poll from Gallup. When Gallup first began polling on cigarette usage in 1944, 41 percent of Americans are smoking.
"Cigarettes continue to fall out of favor with Americans, as only about one in eight U.S. adults now smoke them," according to the poll. "Marijuana usage has surpassed cigarette usage in the U.S., while vaping still trails both. These changes seem to be driven by changing habits among young adults, who are more likely to smoke marijuana and e-cigarettes than cigarettes, and far less likely than young adults in past decades to smoke cigarettes. The fact that Americans generally view cigarettes as the most harmful of the three suggests that public health efforts to discourage cigarette smoking have been getting through. Still, most Americans view vaping and marijuana as at least somewhat harmful to health, and public health experts who agree may want to make sure young adults get those messages too."
Last year's 12 percent figure is actually a one percentage-point increase from last year, "but it was significantly lower than in every other year of the eight decades Gallup has been polling on the question, Gallup said in an analysis of the survey results."
Who knows what will happen in 2024? One thing is certain: Lawyers Mutual will be here, through thick or thin, good times or bad, to provide protection and peace of mind to North Carolina law firms, just as it has been doing since 1978. In fact, we're the only professional liability insurance carrier to have done this continuously over that time. Other companies have come and gone. We alone have stood steadfast for our state's practitioners. Want to learn what Lawyers Mutual can do your practice? Visit our website, give us a call, or drop by our office. You'll see why Lawyers Mutual is the smart choice for liability coverage in North Carolina.

U.S. Cigarette Smoking Reaches Historic Low
Here are some takeaways from Gallup's Consumption Habits poll:
Gallup first began polling on cigarette usage in 1944. Back then, 41 percent of U.S. adults said they smoked. A decade later, a high of 45 percent was reached.
From then, smoking rates gradually descended, falling permanently below 30 percent in 1989 and 20cpercent in 2015.
76 percent of U.S. adults saying cigarettes are "very harmful" to people who use them, significantly more than for other tobacco-related products like pipes and cigars, as well as other substances like marijuana and alcohol.
Fewer young adults are smoking cigarettes. Whereas 35 percent of young adults said they smoked cigarettes in 2001-2003, the figure has dropped to 10 percent in 2019-2023 data.
Eight percent of adults had smoked e-cigarettes in that time period, which Gallup said was "consistent with what Gallup has measured on three other occasions since 2019."
Young adults are the most likely to vape, with those under age 30 more than twice as likely as any other age group to smoke e-cigarettes.
SOURCES: U.S. Cigarette Smoking Rate Steady Near Historical Low (gallup.com)
Cigarette smoking among adults steady near historic low: Gallup | The Hill
Looking for CLE that's easy, convenient and available 24/7? Lawyers Mutual has it! Our on-demand programs help you meet your annual CLE requirements according to your schedule and from the comfort of your office. Topics include Real Estate, Cyber, Estates and Trust Planning, Legal Ethics, Law Practice Management, Technology and Wellness. Best of all, these programs are free for Lawyers Mutual insured lawyers and their paralegals and staff. On-demand CLE is yet another benefit of being a member of the Lawyers Mutual family. For close to 40 years, Lawyers Mutual has been bringing protection and peace of mind to lawyers in this state, and now on-demand CLE. Visit our website to learn more. Find out why Lawyers Mutual is the smart choice for liability coverage.