Charlotte School of Law denied access to student loan dollars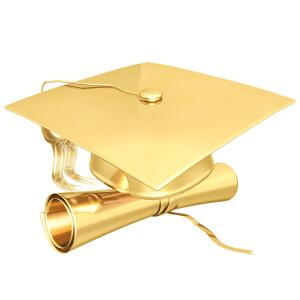 In a recent blog post, we reported on the Charlotte School of Law's two year probation. As if being hit with probation wasn't enough, the Department of Education announced that on December 31, 2016, it will end access to federal student financial aid for the Charlotte School of Law.
 Starting next semester, hundreds of students must find some other way of staying in school. CSL has until Jan. 3 to dispute the government's findings.
During the 2015-16 award year, CSL enrolled 946 federal aid recipients and received approximately $48.5 million in federal student aid funds, primarily federal student loans.
A press release from the U. S. Department of Education stated: "CSL's non-compliance with the fundamental standards set by its accreditor, the American Bar Association (ABA), resulted in its violation of the Higher Education Act, the Department's regulations, and CSL's Program Participation Agreement with the Department. Additionally, the Department concluded that CSL made substantial misrepresentations to current and prospective students regarding the nature and extent of its accreditation and the likelihood that its graduates would pass the bar exam. Both findings merit denial of the school's request for continued participation in the federal student aid programs."
The ABA announced the school's probation on November 14, 2016, citing that the institution failed to meet the following requirements:
Maintaining a rigorous program of legal education that prepares its students, upon graduation, for admission to the bar and for effective, ethical, and responsible participation as members of the legal profession;
Maintaining sound admission policies that are consistent with the school's mission, and the objectives of the school's program of legal education; and,
Refraining from admitting applicants who do not appear capable of satisfactorily completing its program of legal education and being admitted to the bar.
The institution has received much backlash after being made aware of non-compliance issues in February 2016 and again in July 2016; both times the institution failed to disclose this information to current and prospective students.
The letter sent to the Charlotte School of Law can be found here.