Celebrating 40 Years of Lawyers Mutual: 10 Health Milestones of the past 40 years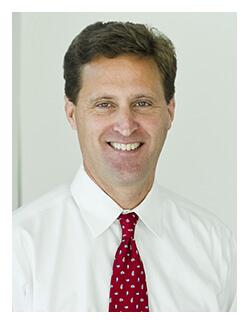 Lawyers Mutual has been providing malpractice coverage for the attorneys of North Carolina since 1977. This year, we are celebrating our 40th anniversary.
For the past 15 years, Lawyers Insurance has helped meet attorneys' healthcare needs through the NC Bar Association's Health Benefit Trust. Our program was designed by North Carolina lawyers for North Carolina lawyers.
The NCBA Health Plan is for firms of all sizes, serving sole-practitioners to firms over 100 employees. We are self-funded through the Health Benefit Trust, which provides the financial strength and flexibility to meet your needs.
Since 1977, health spending has grown from $530 billion and 8.8% of the U.S. economy, to over $3 trillion and 18% of the U.S. economy.  Along the way have come incredible advancements.
A 2016 article in Modern Healthcare gave the results of a survey on the 40 top health milestones of the last 40 years.  In no particular order, here are 10 interesting ones:
Sequencing the human genome.  The initial sequencing of the human genome was announced in June, 2000, well ahead of schedule.
Magnetic Resonance Imaging.  A medical team in Scotland obtained the first useful image of internal tissues using an MRI on August 28, 1980.  Technological developments led to widespread use by the mid-1990's.
Smallpox eradicated.  The WHO declared smallpox eradicated on May 8, 1980.
Seat belts.  Seat belts weren't required in cars until 1969.  Tougher seat belt laws enacted at the state level have saved a quarter million lives since 1975, according to CDC estimates.
Advance Directives or living wills.  Making sure your healthcare wishes are fulfilled.
FDA Approves direct-to-consumer advertising.  The FDA decision in 1997 made it legal; it seems the floodgates have truly opened in the last few years.
Genetically targeted cancer therapies.  The first was approved in 2001, many more since, and it appears to be one of the best future routes of cancer therapy.
Statin Drugs.  Lovastatin was approved by the FDA in 1987.  Combined with angioplasty, stents and other therapies developed over the last 40 years, heart disease, though still an enormous health concern, is much less deadly and life-limiting than it was 40 years ago.
The HIV/AIDS triple cocktail.  FDA approval of protease inhibitors in 1996 enabled three-drug combination therapy, turning a fatal disease into a manageable condition.
The orthopedics revolution.  Colonel Steve Austin – We can re-build him, we can make him better than he was before!  The Six Million Dollar Man!  Which, by the way, was on TV in 1977.
Healthcare has truly made significant progress in the past 40 years. It is exciting to think about what innovations the future holds.
Lawyers Insurance is here to help protect your future by meeting all your healthcare coverage needs. Contact us with any questions you have regarding healthcare coverage at 800.662.8843.