Campbell Law Launches Tech Innovation Institute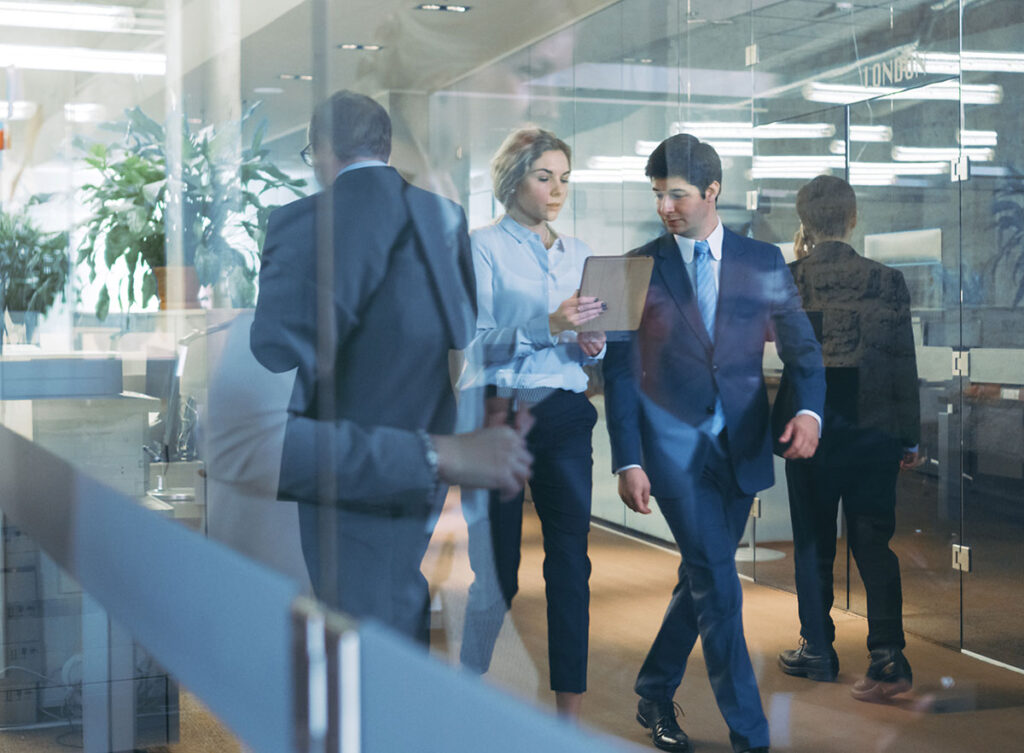 A new program launched by Campbell's law school will focus on ethics and innovation in advanced technologies.
The Campbell Law Innovation Institute (CLII) is using education and research to address how emerging technologies like artificial intelligence (AI), machine learning and quantum computing impact the delivery of legal services.
"These new technologies are forcing innovation within law firms and law schools, which are responding by developing perspectives, programs, research and theories to prepare students to address society's most pressing needs," according to this Campbell University news release. "The CLII will conduct research and promote models for the ethical applications of technology within the legal sector as well as business and government."
J. Rich Leonard, dean of Campbell's Norman Adrian Wiggins School of Law, says in the news release: "These are the cutting-edge issues facing law schools and we plan to be front and center in addressing them."
The founder and director of the CLII is Kevin Lee, who teaches in the law school and also holds advanced degrees in ethics, religious studies and philosophy.
"What has historically been a siloed, proprietary method of providing legal services is giving way to a new, increasingly flexible, commoditized and interdisciplinary approach that is forcing lawyers to rethink the ways they approach legal problems," Lee says in the news release. "The Innovation Institute is Campbell Law School's foothold on the future of legal education. It will generate knowledge about how advanced information technology is changing the nature and practice of law and the moral and legal issues concerning its responsible development."
Have you checked out Lawyers Mutual Consulting & Services? Founded by Camille Stell, who also serves as president, LMCS is a subsidiary of Lawyers Mutual. Its mission is to help firms build a modern law practice. It does that by offering expert advice and assistance into law firm trends and best practices. Camille and LMCS helps lawyers and firms create strategic plans and succession plans. A popular speaker and writer, Camille loves to guide lawyers through succession planning and into Life after Law. Contact her today.
Campbell Law Innovation Institute
"The next five to 10 years will bring substantial changes as the impact of AI extends throughout society and transforms it," according to Lee. "There are tremendous opportunities and risks right now. The Institute will contribute to understanding and educating in these areas of profound change."
One immediate goal of the Institute: to help legal educators bridge the gap between teaching substantive law and practical tech skills.
"These dual goals create structural obstacles to change within the academic setting, making law schools — which are largely concerned with helping students clear the bar exam hurdle — ill-equipped to lead innovation," according to the Campbell law blog. "The CLII circumvents these concerns by setting up a separate academic unit through which faculty and students can work across disciplinary and institutional boundaries outside of the law school's traditional academic program and structures."
Another goal: to promote the use of ethical AI through a data-driven, human-centered approach.
"Ultimately, the CLII's aim is to generate research and educational experiences that form lawyers into ethical professionals primed to cultivate a more just and virtuous society," according to the school's blog. "To reach this goal, the CLII is leveraging an interdisciplinary approach to legal innovation. This means that students will work collaboratively with technologists, business leaders and other professionals in developing projects."
Campbell Law School was founded in 1976. The school has been recognized by the American Bar Association (ABA) as having the nation's top Professionalism Program and by the American Academy of Trial Lawyers for having the nation's best Trial Advocacy Program. Campbell Law has more than 4,200 alumni residing in nearly all 50 states and beyond.
Source: Campbell University Blog
Lawyers Mutual can help you navigate the new normal. Our email newsletter "Practice Reimagined" offers timely tips, pointers and valuable links on wellness, work-life balance and quality of life – delivered straight to your in-box. Lawyers helping lawyers. It's what we've been doing more than 40 years.