Black Belts and Going MIA Can Reduce Stress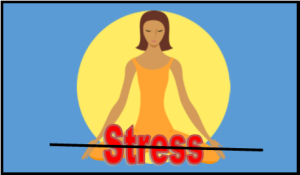 Some do it through Tae Kwan Do, others by staying out of the courtroom. And for some, the only solution is to quit practicing law altogether.
The question "How do you deal with job-related stress?"was recently posed by the ABA Journal. A sampling of reader responses appears below.
The conversation came on the heels of a new report from the National Task Force on Lawyer Well-Being that found a profession "at the crossroads."
"[O]ur profession is falling short when it comes to well-being," according to the report. "Too many lawyers and law students experience chronic stress and high rates of depression and substance use. These findings are incompatible with a sustainable legal profession, and they raise troubling implications for many lawyers' basic competence."
Especially damaging, the report said, are "practices that rob lawyers of a sense of autonomy and control over their schedules and lives."
Read the National Task Force on Lawyer Well-Being here.
Hard to Go it Alone
Here is how some ABA Journal readers said they cope with job pressure:
Unrealistic client expectations are a huge issue, especially in our artificial Twitter culture where measured analysis is absent, facts are flexible and 20 minute turnaround is expected. There are no ready answers other than firm up-front management of expectations, which is stressful in itself.
When the work itself is overwhelming, I go back to the basics of time management and ensure I've blocked out every minute of the next two days of work. This helps me know that I've fully devoted my scheduled time to the job and can then relax and let it go when the work day is over.
One thing I learned was not to make any promises unless I was absolutely sure I could keep them. I'd limit my promise to do my best.
In my 40s and suffering under an abusive, sexist, alcoholic senior partner, who went so far as to listen in on my phone conversations, I took up Tae Kwan Do. It helped tremendously to imagine his face on every paddle I kicked and punched. The bonus was an incredible workout and training in self-defense. I finished with a 1st degree Black Belt and a job change.
The stress on lawyers can be quite overwhelming at times. Unrealistic expectations of clients seem to be the biggest driver of the problem, with judges who are new to the bench being second. While we cannot do much about the latter, we can try to find effective ways to screen clients.
I did almost thirty years in the law business and then I retired. Suddenly all the stress was gone.
It's becoming more difficult to practice solo. The stress of having to go it alone on sending out monthly invoices, going to buy postage, answering the phone, appearing in court … all this has me spread impossibly thin. I am making my resume and seeking employment in a different field. Too bad, because I am actually a very good attorney, passionate in helping my clients.
Get physical exercise at least three times a week. Easier said than done but essential. You're useless if you don't take reasonable care of yourself and are burnt out.
I was in-house for many years in highly-regulated entities. My senior management, including the GC, was not interested in following the law, but only in satisfying his internal clients. My stress level dropped way down after I got laid off and then set up a solo practice. Now I can decide how something is handled and can terminate relationships with clients who are asking me to do something unethical or borderline illegal.
If the stress is related to the culture or environment, I just ignore everyone for awhile until things calm down. People tend to be so absorbed in whatever is going on that they don't really bother or notice that I'm MIA.
How about you? How do you deal with the pressures of practicing law?
Sources: