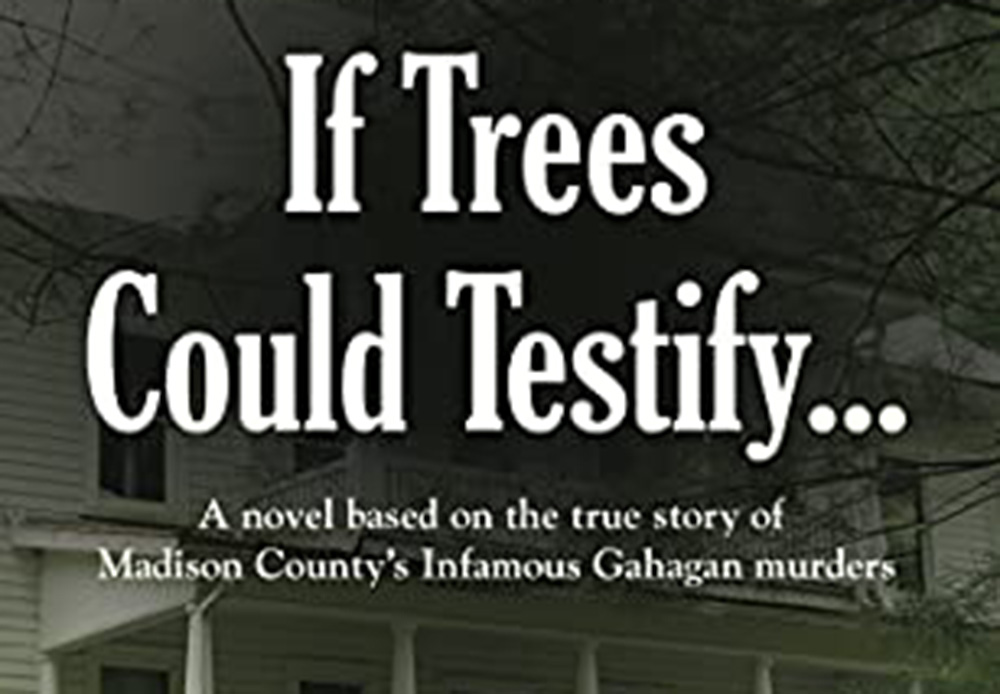 How did a real-life double homicide from the 1980s inspire a new novel set in North Carolina involving antique gold, biker gangs and lots of courtroom action?
And how did a trial lawyer and college professor from Asheville come to write such a book?
For answers, we turned to William D (Bill). Auman, a longtime criminal defense lawyer, college professor and author of "If Trees Could Testify," a murder mystery based on actual events.
"I have worn many hats over the years," said Auman in a recent e-mail exchange. "I like to say I eventually became a product of three courts: tennis, basketball and law."
Excerpts from our e-discussion are below.
Order or learn more about "If Trees Could Testify."
Lawyers Mutual is here for North Carolina lawyers. Our Byte of Prevention blog brings you vital news, alerts and practice management pointers. Our Client Services Department is available to help you work through challenges, whether it's building teamwork or improving your bottom line. And our Claims Department is by your side when trouble strikes. Stay ahead of the curve by being insured with Lawyers Mutual.
If Trees Could Testify

A bit of your background. "In a previous life I was a USPTR tennis pro and a high school/AAU basketball coach, but that morphed into getting a law degree from Campbell University in 1986. Prior to that I had graduated from N.C. State in 1983, and I later received an MPA from Western Carolina University, which led to my teaching as an adjunct professor at both Mars Hill University and UNC-Asheville for a combined 25 years."
Your work as a lawyer. "My law career began as a public defender in Asheville from 1986-99, followed by private practice. I have handled roughly 70 murder cases in my career and tried 10 capital cases, but am now semi-retired and limit my practice to post-conviction and appellate work."
The actual events behind the story. "The novel is based on the true story of a tragic double homicide that occurred in a small mountain community back in 1983. The victims were wealthy siblings and descendants of George Robert Washington Gahagan, an early settler who acquired over 8,000 acres of property in Madison County back in the 1830s. Arrests were not made in the case in 2001, when my client was charged with being the alleged ring-leader behind the crimes.

He always maintained his innocence and the investigation of the case took several strange twists and turns as his trial date approached. Antique gold, biker gangs, organized crime, and even family members of the victims all played a role in the search for truth."
The attention the trial attracted. "A Hollywood film crew had planned to film the trial. This case received significant regional publicity and still captivates the locals who remember it.

Friends and colleagues often suggested that I write about it and I ultimately decided that it was important to tell the tale, although names have been changed to protect the innocent as well as the potentially guilty. I did take the liberty of inserting some colorful characters such as the draft-dodging son of a snake-handling minister, but the story-line of the case stays true to form."
Who will play you in the movie? "I told the editor I wanted to play myself in the movie, but he said that Kevin Costner had already signed on for that role. I assume he was joking since it never made it to the silver screen. An audio book is coming out this summer, so maybe it will get the attention of Hollywood again. If so, I think I will defer to Matthew McConaughey, lol."
Prior publications. "My wife and I are avid kayakers and enjoy everything from white-water to sea-kayaking. I have published numerous articles in various legal and outdoor journals over the years, in addition to the book 'Pioneer Paddling Colonial North Carolina.' I am now working on a sequel that will likely be entitled 'Pioneer Paddles of the Colonial South,' which continues the theme of 'time-travel' paddling into various historically significant wilderness areas."
When you're not writing, teaching or practicing law. "I have been married to my wife Elizabeth for 41 years and we have two children. We also enjoy cycling and craft beer. I am a limited partner at Madco Brew House in Marshall, NC, together with a variety of music from rock to reggae to folk/bluegrass. My favorite authors would have to include Ernest Hemingway and Jack Kerouac, but I am always reading something new."
Contact: Bill Auman: www.wdauman.wix.com/auman-law
Book website: www.iftreescouldtestify.com.
Lawyers Mutual brings you practical pointers for designing a satisfying career. We're here as you adjust to practicing law post-COVID. Our email newsletter "Practice Reimagined" offers timely tips and valuable links on wellness, work-life balance and quality of life – delivered straight to your in-box. Lawyers helping lawyers. It's what we've been doing since 1978.