BigLaw Means Big Mistakes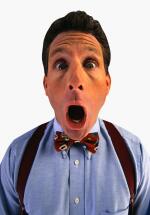 Big law firms are continuing to be socked by whopping malpractice claims, according to a new survey.
Insurance broker Ames & Gough – in the report "Lawyers' Professional Liability Claims Trends: 2015" – says large firms were besieged by big claims in 2014. Close to 60 percent of the insurers for those firms saw a rise in claims with reserves of at least half a million dollars.
The good news: the overall frequency of claims does not seem to be increasing.
Big Headaches for Big Firms
The Ames & Gough survey polled nine insurance companies that provide coverage for approximately 80 percent of the firms on the AmLaw 100 list.
Here are some of the results:
Insurers in 2014 saw a steady flow of new claims, including some in excess of $50 million.

Six of the nine insurers reported more claims with reserves of at least $500,000 last year than in 2013.
Six insurers either paid or participated in paying a claim of $20 million or greater.
Three insurers paid between $50 million – $100 million.
One paid a claim exceeded $100 million.
"These are dynamic times for the legal profession in the US as law firms drive for growth or stability in an environment marked by intensifying competition," said Ames & Gough partner Eileen Garczynski in a press statement.
Claims Frequency is Flat
The silver lining for large firms is that the frequency of malpractice claims – which rose sharply in the aftermath of the 2008 economic collapse – seems to have leveled off.
Five insurers reported claims frequency in 2014 that was on par with 2013.
Two companies reported increased claims activity, while two saw fewer claims.
The overall numbers are down from the record highs of 2011 and 2012, but they are still above pre-recession levels.
The survey also sheds light on what practice areas are causing trouble. Two out of three insurers said the riskiest practice area is trusts and estates. This is followed by corporate/securities law and business transactions.
In fourth place was real estate – and this marks a major shift. For the past four years, real estate has topped the list.
The reason for the decline: the wave of real property claims that stemmed from the banking collapse appears to have subsided.
Conflicts of Interest and Cyber-risks
Peel back the surface of a mega-claim and you are likely to find an allegation of conflict of interest.
"Conflicts are a growing concern today as increasing numbers of law firms seize opportunities for growth and expansion either through mergers and acquisitions or by bringing in lateral hires," Garczynski said. "Unfortunately, the potential conflicts arising from these initiatives often are not addressed early enough in the process. And when conflicts finally are realized, they are frequently either ignored or overlooked."
On the other hand, cyber-risks – which are dominating the headlines – are not yet being ripening into malpractice claims. Only three insurers reported a claim arising from a hacking or computer security breach.
But experts say firms might have been hit without even knowing of it – meaning more claims are on the way.
"There have been a number of reports along with a great deal of anecdotal information of law firms either being hacked and not yet aware of it or otherwise reluctant to make that information public," said Garczynski. "What's clear is that given how rapidly technology is evolving, it's virtually impossible to be completely insulated from cyber and data security risks. As their business expands, law firms need to constantly assess how they exchange information and the type of client data they handle or maintain on their own systems."
Sources:
Jay Reeves a/k/a The Risk Man is an attorney who has practiced North Carolina and South Carolina. Formerly he was Legal Editor at Lawyers Weekly and Risk Manager at Lawyers Mutual. Contact him at jay.reeves@ymail.com