BarCARES Offers Free Work-Life Counseling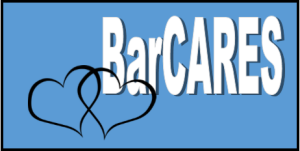 Did you know you can get three confidential counseling sessions for stress, work issues or family problems – which often flare up in the holiday season – at no cost through BarCARES?
And when those free sessions run out, you can ask your own health insurance to step in if you wish to continue treatment?
In some instances, your spouse and children may even be eligible for free counseling as well.
BarCARES is a no-cost, short-term intervention program available to attorneys, paralegals and law students. The goal is to help law professionals and their families cope with immediate problems and find resources for longer term assistance.
Counseling is not limited to mental health problems but covers an array of issues affecting overall quality of life, including:
Anxiety disorders
Stress management
ADHD
Depression
Substance abuse
Addictions
Eating disorders
Career counseling
Chronic pain
Couples counseling
Parenting
Domestic violence
Financial issues
Crisis intervention
Student coaching
Time management
Services are provided through HRC Behavioral Health & Psychiatry, P.A. and their subcontractors across the state.
A key aspect of the program is confidentiality. If you use BarCares, no one will know but you and anyone you choose to tell. Referrals to providers outside your local area are possible.
Who is Eligible?
BarCARES is available cost-free to members of participating judicial district bars, voluntary bar associations and law schools. Some bar groups have chosen a plan that covers immediate family members as well as member attorneys.
To find out if you are in a qualifying bar group, click here.
Even if you are not a member of a participating group, you might still be able to receive services through the NCBA BarCARES Initiative, which arranges service for attorneys in non-covered areas.
What Happens When I Call?
When you call 919-929-1227 or 1-800-640-0735 during business hours, you will either speak to the BarCARES Program Coordinator or leave a confidential voice mail. If your matter is urgent, a service representative is available 24/7.
The BarCARES representative will work to arrange an initial session between you and a counselor in your area, unless you prefer an outside provider. Subsequent sessions are arranged directly between you and your provider.
The BarCARES service representative will let you know if your specific plan covers family members. The NCBA BarCARES Initiative is for attorneys only and does not cover family members
For more information, contact the BarCARES coordinator at 919-929-1227 or 1-800-640-0735 or visit www.barcares.org.
Sources: