Bar Grievances Declined in 2020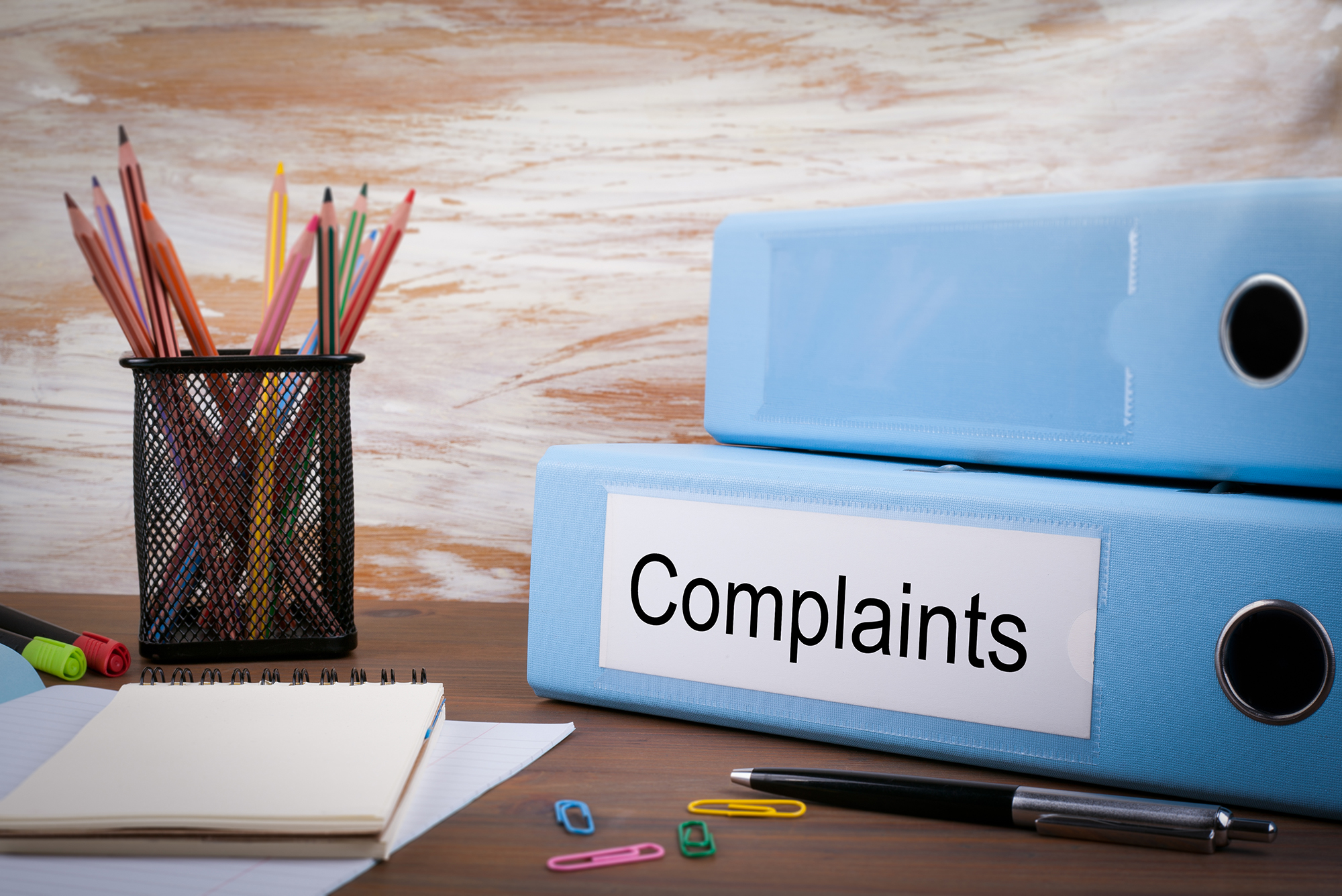 The NC State Bar opened 927 new grievance files against attorneys in 2020, down from the 1,258 files opened in 2019.
Over the course of the year, the Grievance Committee considered 763 grievances and dismissed 538 of them (73 percent). Eleven files were dismissed and retained because the respondent lawyers had been disbarred. Seven files were abated because the respondent lawyers had been transferred to disability inactive status.
In addition to the grievance files that were dismissed outright in 2020, 17 files were dismissed with letters of caution and 54 were dismissed with letters of warning.
Seven lawyers were disbarred in 2020.
Those are some of the details from the 2020 annual report of the Office of Counsel, the legal department of the North Carolina State Bar.
Stay on top of the latest developments in ethics and professional responsibility by being insured with Lawyers Mutual. Our email newsletter "Practice Reimagined" offers timely tips, pointers and valuable links to help you navigate the new normal.
9 Takeaways From the 2020 NC State Bar Office of Counsel Report
The Grievance Committee issued admonitions in 40 files, reprimands in 13 files and censures in nine files.
Seventy-three files involving 37 lawyers were referred for trial before the Disciplinary Hearing Commission (DHC).
A total of 125 grievance files resulted in either imposition of discipline by the Grievance Committee or referral to the DHC. That figure represents approximately eighteen percent of the grievances considered by the committee for the year.
The committee referred six lawyers to the Lawyer Assistance Program and referred 27 lawyers to the Trust Accounting Compliance Program.
The OOC did not review any inquiries about lawyer advertising.
The staff of the Attorney Client Assistance Program responded to 4,593 calls from clients and other members of the public. The ACAP staff also responded to 2,005 letters from inmates and 5,230 email messages from clients and lawyers. The ACAP staff contacted 1,188 lawyers in attempts to resolve clients' concerns. (Note: the Attorney Client Assistance Program (ACAP) is comprised of seven staff members: the director, who is also a fee dispute resolution facilitator, a second fee dispute resolution facilitator, an intake coordinator, two public liaisons, and two administrative assistants.)
The State Bar opened 350 fee dispute resolution files during 2020. All 350 fee dispute resolution files were assigned to two in-house facilitators.
Forty lawyers currently participate in the Trust Accounting Compliance Program. In 2020, thirteen lawyers successfully completed the program. In 2019, seven lawyers successfully completed the program. In 2018, thirteen lawyers successfully completed the program.
The State Bar did not consider any reinstatement petitions from disbarred lawyers.
Seven Disbarments in 2020
The Disciplinary Hearing Commission is the independent tribunal which hears lawyer discipline and disability cases. The 20-member commission hears cases involving alleged violations of the Rules of Professional Conduct, cases in which it is alleged that a lawyer is disabled, petitions from disbarred and suspended lawyers seeking reinstatement of their law licenses, and petitions to require a lawyer to show cause why he or she should not be found to have violated an existing order of the DHC. Each case is heard by a panel of three consisting of two lawyers and one public member.
In 2020, the Disciplinary Hearing Commission entered seven orders of disbarment as follows:
One lawyer misappropriated funds.
One lawyer neglected a client's case, made multiple false statements to her client, opposing counsel and the court, and fabricated documents.
One lawyer did not ensure that a client's estate planning documents were properly executed and amended to effectuate the client's desires, notarized a false acknowledgement, knowingly assisted in probating an invalid will, and made false statements to third parties and the State Bar.
One lawyer willfully failed to account for and pay over to the IRS payroll taxes withheld from the paychecks of his law firm employees.
One lawyer was convicted in Florida of the criminal offenses of promoting the sexual performance of a child by transmitting child pornography over the internet, engaging in sexual acts over the internet with reason to believe he was being viewed by a minor, and solicitation of a person believed to be a child over the internet.
One lawyer pled guilty to the felony offense of conspiracy to obtain money in the custody of a bank by false pretenses by, among other devices, misrepresenting to lenders that his client was purchasing houses as rental property when his client was actually purchasing them as marijuana grow houses for a large-scale drug trafficking operation.
One lawyer pled guilty to numerous felony offenses of obtaining or attempting to obtain controlled substances by fraud.

Source: NC State Bar


Jay Reeves is author of The Most Powerful Attorney in the World. He practiced law in North Carolina and South Carolina. Now he writes and speaks at CLEs, keynotes and in-firm presentations on lawyer professionalism and well-being. He runs Your Law Life LLC, which offers confidential, one-on-one consultations to sharpen your firm's mission and design an excellent Law Life. Contact jay@yourlawlife.com or 919-619-2441.