Bar Actions: 2014 Lawyer Misconduct by the Numbers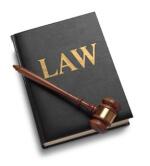 In 2014, the State Bar opened 1,222 grievance files – just a few more than the 1,205 files opened in 2013.
Whether you see that as good or bad news depends on whether you are an optimist or a pessimist. An optimist would say an increase of less than one percent means grievances are not rising. A pessimist would say an average of 100 grievances a month is way too many.
In 2014, a total of 1,291 grievances (the higher number represents files held over from 2013) were considered by one or more members of the Grievance Committee. Most of these grievances were filed by disgruntled clients.
Of them, 1,019 – or approximately 80 percent – were dismissed. That means the committee found the allegations of lawyer misconduct without sufficient merit to proceed.
A total of 176 grievances resulted in imposition of discipline by the Grievance Committee or referral to the Disciplinary Hearing Commission for trial. That represents approximately 14 percent of the matters considered by the committee in 2014.
In addition, three lawyers were referred to the Lawyers' Assistance Program and nine lawyers were sent to the Trust Account Supervisory Program.
Grievance Committee Actions
Here is what happened to the matters taken up by the Grievance Committee in 2014:
Seven grievance files were dismissed and retained because the respondent lawyers had been disbarred.
Three were abated because the lawyers had been transferred to disability inactive status.
12 were dismissed with letters of caution.
6 were dismissed with letters of warning.
33 resulted in admonitions from the Grievance Committee.
23 resulted in reprimands.
5 resulted in censures.
115 files involving 47 lawyers were referred for trial before the Disciplinary Hearing Commission (DHC).
Cases Before the DHC
The 20-member DHC – which sits in three-member panels – is the tribunal that hears lawyer discipline and disability cases. It also entertains petitions from disbarred and suspended lawyers seeking reinstatement, as well as show cause petitions alleging violations of prior DHC orders.
In 2014, a total of 44 disciplinary, reinstatement, and show cause cases were brought before the DHC (14 fewer than 2013). Here is how they were disposed of:
22 were resolved by hearing or default judgment.
21 were resolved by consent.
1 reinstatement petition was withdrawn.
There were nine disbarments. In all nine cases, the lawyers misappropriated entrusted funds from a client or estate, or from funds held in trust to pay taxes in real estate closings.
There were five active suspensions, 13 suspensions where the lawyer could seek a stay after serving some period of active suspension, and eight suspensions entirely stayed upon the lawyer's compliance with various conditions.
There was one show cause petition filed.
Two censures were issued.
Two petitions for reinstatement were denied.
Three suspended lawyers were reinstated.
Direct Mail Solicitation Letters
State Bar lawyers also reviewed 34 direct mail solicitation letters in 2014 – up from 10 in 2013.
Every one of the reviewed letters involved minor violations of advertising ethics rules. Twenty-seven were resolved without opening grievance files. Seven resulted in grievance files being opened.
Go to the State Bar website to learn more about the disciplinary process.
Source: N.C. State Bar http://www.ncbar.com/menu/discipline.asp
Jay Reeves a/k/a The Risk Man is an attorney who has practiced North Carolina and South Carolina. Formerly he was Legal Editor at Lawyers Weekly and Risk Manager at Lawyers Mutual. Contact him at jay.reeves@ymail.com