Avoiding Cybercrime Dangers: Lock Down and Protect Your Data Wherever It Is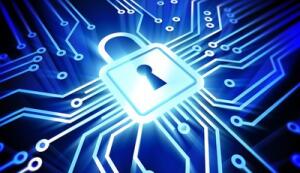 [This post is the ninth in a series. The original post can be found here.]
Long gone are the days when you had to worry about a single file folder that held all the documents for a particular matter, which you could easily secure by keeping it locked in a file cabinet. Today, client data can exist in electronic form in many different places inside and outside your office. You need to know where that data exists, who can access it, and what steps should be taken to secure and protect it from cyber criminals.
Physical access to servers, routers and phone switches
Protecting your server(s) and other key telecommunications equipment such as phone switches and routers starts with physical security. Intruders who have physical access to a server can get direct access to files and data on the server's hard drives, enabling them to extract the usernames and passwords of every user on the system, destroy data, or give themselves a backdoor for accessing the server remotely. Even curious employees who want to change settings can unintentionally cause serious problems. Put your servers and other key telecommunications equipment in a locked room to protect them from unauthorized access. Be cautious about any wall jacks for your network in unsecured areas of your office.
Access to devices on startup
To protect the information on them, and the information on any network they connect to, every computer, tablet and smartphone should be configured to require a password at startup. Devices without a startup password allow free and unfettered access to anyone that turns them on.
Better yet, in addition to a startup password, consider encrypting the data on devices. Passwords will prevent the average person from accessing your device, but can be bypassed by people with greater expertise. Encryption will make information on devices far more secure. The operating systems on some devices have built-in encryption capabilities or you can install third party encryption programs or apps.
Put a password on your screensaver
Activating a password-protected screensaver is a simple and very effective way to prevent an unauthorized person from rifling through the data on a computer or other device that's been inadvertently left on. All versions of Windows and Apple operating systems allow you to add a password to a screensaver. Remember to log out of any applications containing sensitive data and lock your screen when you leave your desk, or set a fairly short wait time on your screensaver so that it locks automatically if you step away. BlackBerry, Android, iOS and Windows mobile devices also have an automatic screenlocking feature.
Access across a network
Almost every law office has a computer network with one or more central servers. Client and firm information can be stored on these servers, making it accessible to everyone in the office. To better protect information from unauthorized access, take time to understand what information is stored on your network servers, and who has access to that information.
"Network shares" make folders available and visible across a network. "Permissions" control what people can do with the data in a folder. Someone with "full access" can create, change or delete a file, whereas someone with "read only" access can open and copy a file, but not delete it. Segment your data and set appropriate access levels (e.g., public, sensitive, very private) so that access to sensitive information is limited or prevented. Remember that privacy legislation requires that you limit access to some types of personal information (e.g., financial and health-related data) on a need-to-know basis.
Restricting access to more sensitive data can help protect it in the event your network is hacked or an unhappy employee with bad intentions goes looking for data. Your desktop or laptop computer can act like a server in some cases, and content on your hard drive could be shared and accessible to someone across a network or through the Internet. To prevent this from happening, you need to make sure that file and printer sharing is turned off on your computer.
Dan Pinnington is the Vice President of Claims Prevention at practicePRO. This article first appeared in the December 2013 issue of LawPro magazine. Reprinted with permission. For more cyber safety tips, visit www.lawpro.ca.