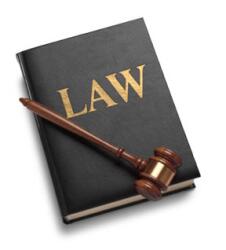 "Need I remind you, 007, that you have a license to kill, not to break the traffic laws." – Q Branch to James Bond in GoldenEye (1995).
What a strange question to ask!  Of course you are: you have made it through law school, met the requirements to take the Bar Exam, successfully endured two days of mental athletics, cleared the character and fitness hurdles, received your law license from the Board of Law Examiners, and were sworn in by a duly authorized official.  That is enough to practice law, right?
Wrong.
There is one more license you need to obtain in order to practice in North Carolina: a Privilege License from the North Carolina Department of Revenue.
What does the NCDOR have to do with the practice of law?  Take a look at North Carolina General Statutes chapter 105, sections 33, 41, 103 through 109, and 236.  "Every individual in this State who practices a profession or engages in a business and is included in the list below must obtain from the Secretary a statewide license for the privilege of practicing the profession or engaging in the business…" (N.C. Gen. Stat. §105-41(a)).
Have you ever noticed a 3" x 8.5" slip of paper scotch-taped to the bottom frame of an attorney's law license in his/her office?  If so, then you have most likely seen this final license in action.  Which brings us to another requirement that once you have it, "…A license must be displayed conspicuously at the location of the licensed business, trade or profession." (N.C. Gen. Stat. §105-109(b)). 
Do not make the NCDOR remind you that you have a license admitting you to the practice of law, not to practice it without the privilege license.
For more information see the North Carolina Department of Revenue at: http://www.dornc.com/downloads/privilege.html (for an application), and http://www.dornc.com/taxes/license/ (for general information)