Are You Committing Legal Technology Malpractice?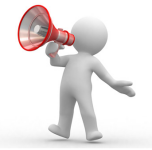 If you are stubbornly clinging to your fax machine or duct-taped edition of Word 2006, you might want to keep a close eye on your law license.
You could be in danger of losing it.
And while you're at it, make sure your Lawyers Mutual premium has been paid, because you might be sued for technology malpractice.
These risks stem from Rule of Professional Conduct 1.1, which requires competence in delivering legal services. Included in the definition of competence, according to Comment 8, is "keep[ing] abreast of changes in the law and its practice, including the benefits and risks associated with technology relevant to the lawyer's practice."
Some commentators say this creates a new standard of professional care.
"Now we know that the duty of competence includes both substantive knowledge of law and awareness and competent use of the tools that lawyers use to practice law," says attorney and author Ivy B. Grey in Law Technology Today.
Technology competence doesn't mean you have to learn computer coding, Grey says. But it might require stretching outside your comfort zone.
"Whether the impact of technology makes you afraid or excited, it requires lawyers to be competent in every tech tool that we use to serve our clients, not just fancy data security tools, but regular tools like MS Word."
Blame It on the ABA Technology competence can be traced to the ABA Commission on Ethics 20/20, which added tech savvy to the criteria for legal competence. North Carolina and other states soon followed suit.
The concept covers a broad spectrum. At one end is data security and cyber safety. This is the area that grabs most of the headlines.
But just as important – maybe even more so – is the duty of proficiency in tech tools you use every day, such as email, case management software, time billing systems, document management programs, PDF files and MS Office suites.
Overbilling and Inefficiencies
Even if being technologically stunted does not result in a Bar complaint or malpractice lawsuit, it makes you less efficient and effective. It can also be unfair to your clients.
"When a lawyer spends billable time manually performing easily automated tasks or fruitlessly fiddling with MS Word because they haven't learned styles or tracked changes, then that fee is not truly earned," she writes. "The corresponding bill would not be reasonable under the circumstances. And billing clients for this busywork looks a lot like systematically collecting unearned fees, which is tantamount to stealing."
The solution is simple: think of technology competence as an essential management practice like returning phone calls and avoiding conflicts of interest. Consider it just another aspect of good lawyering. Which you're probably already doing now, to some degree.
So what about you? On a scale of 1-10, how would you rate your technology competence? What steps can you take to improve it?
Sources: · NC State Bar Rule 1.1 https://www.ncbar.gov/for-lawyers/ethics/rules-of-professional-conduct/rule-11-competence/
· Ivy Grey, Law Technology Today http://www.lawtechnologytoday.org/2017/06/technology-competence/
· ABA Commission on Ethics 20/20 http://www.lawtechnologytoday.org/2017/06/technology-competence/