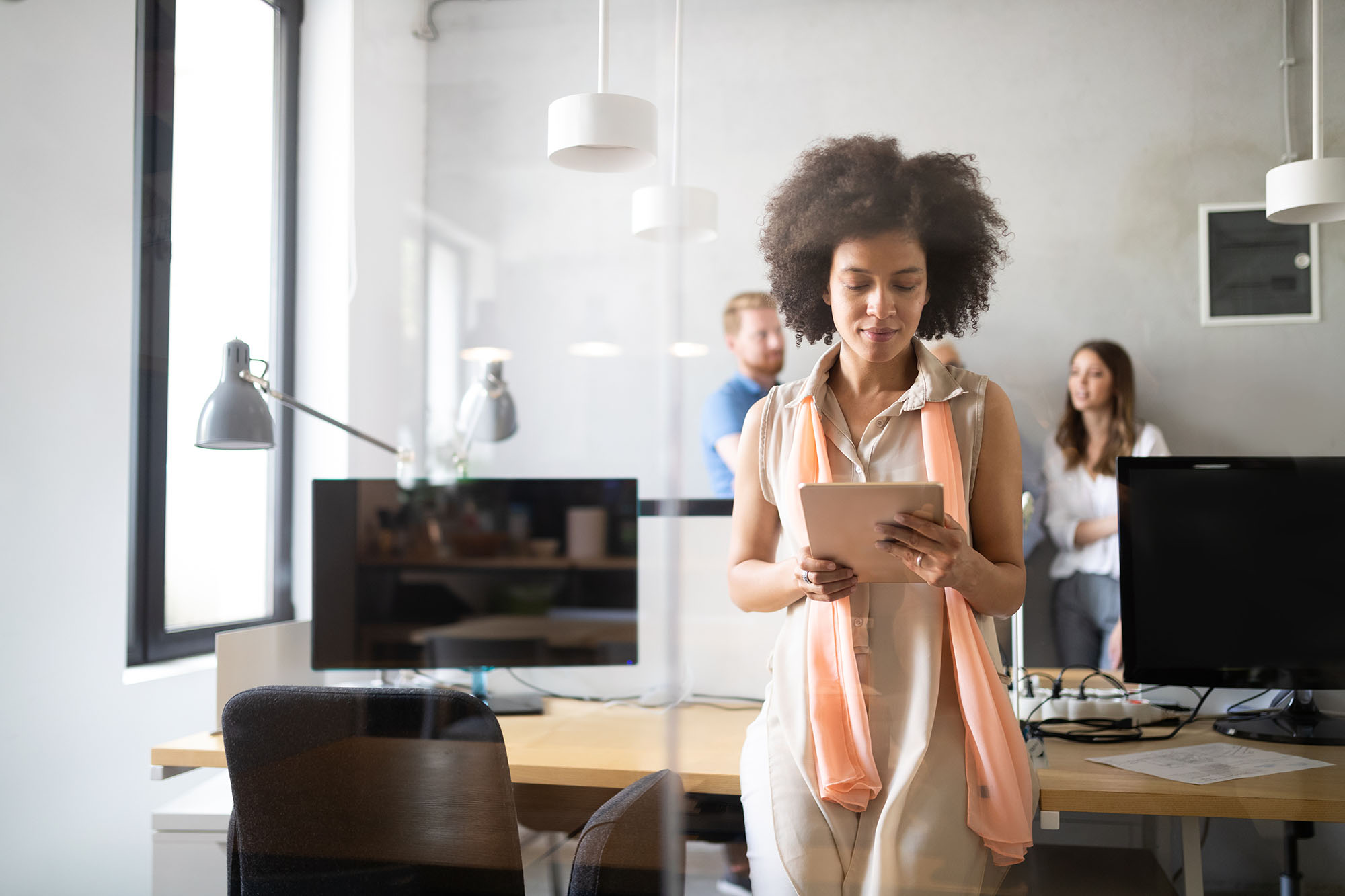 If you consider yourself a lawyer who is unafraid of change, embraces tech solutions, and enjoys thinking outside the box, congratulations!
You just might be a Legal Rebel.
Each year, the ABA Journal (in association with the ABA Center for Innovation) announces a class of Legal Rebels.
"For this year's class [we] have chosen to highlight judges, lawyers and legal professionals who have helped bring about changes to the judicial system," according to the ABA Journal. "Through their work, they've established the blueprint for courts to better serve the general public—with or without a pandemic."
Below is a list of the eight Legal Rebels in this year's class, along with the reasons they were selected. Perhaps you can put some of their outside-the-box thinking to use in your firm.
There's no need to think outside the box when it comes to selecting malpractice insurance coverage. Lawyers Mutual has been keeping North Carolina lawyers and firms safe and successful for more than 40 years. Here today, here tomorrow. We're here when you need us.
Legal Rebels Class of 2021
Constandinos Himonas and John Lund. Himonas is the Chief Justice of the Utah Supreme Court. Lund is the former president of the Utah State Bar. Together they spearheaded an effort to reform the ethics rules on practicing law by removing prohibitions on alternative legal service providers, including nonlawyer ownership of law firms. "It's one thing to be a visionary; it's another thing to be a working visionary." (Chief Justice Himonas, ABA Journal)
Bridget Mary McCormack. The Chief Justice of the Michigan Supreme Court led the pivot to remote court proceedings. "Everybody's Zoom boxes are kind of the same size. There's something equalizing about that." (ABA Journal)
Sateesh Nori. Early on in the pandemic, this New York City housing attorney saw that virtual court proceedings were coming. So he mobilized an effort to give tenants a free online tool they could use to request repairs, seek relief from eviction, or even file a lawsuit against their landlord from their smartphone. "If you think outside the box, you can make positive change." (ABA Journal)
Ann A. Scott Timmer and David Byers. Arizona Supreme Court Vice Chief Justice Ann A. Scott Timmer and Administrative Office of the Courts Director Dave Byers have made access to justice a priority. In 2020, they led a task force charged with closing the justice gap, in part by allowing nonlawyer ownership of law firms. "The legal profession cannot continue to pretend that lawyers operate in a vacuum, surrounded and aided only by other lawyers, or that lawyers practice law in a hierarchy in which only lawyers should be owners." (ABA Journal)
Jayne Reardon. The executive director of the Illinois Supreme Court Commission on Professionalism has pushed initiatives promoting civility, professionalism, and mentoring. "Part of what I think is really helpful is when generations engage in mentoring relationships so there's an understanding of civility and professionalism." (ABA Journal)
Scott Schlegel. For a while, Louisiana Judge Scott Schlegel has been interested in exploring ways to repurpose private sector technology for deployment in the court system. When the pandemic hit, he saw an opportunity, and he pushed for legislation expanding the use of electronic signatures for court proceedings. "After you understand your workflow, you build your partnerships. Then find the tech stack that fits your needs and your budgets." (ABA Journal)
John Tran. Fairfax County (Virginia) Circuit Court Judge John Tran designed webinars to help local lawyers learn how to use Webex, the court platform for remote proceedings. "At first, I didn't think too many people would be wanting to do it; time is money for lawyers. However, the webinars got a big turnout. The people who wanted to participate, I could look at their names and see they are regular courthouse lawyers who were there every day." (ABA Journal)
Quinten Steenhuis. This Massachusetts attorney helped develop MassAccess, an emergency response project that creates "phone-friendly versions of online court forms and self-help materials in several languages." "It's a multiplier for people in legal aid. People can use it completely on their own, or they can use it with the help of someone on the phone or over Zoom." (ABA Journal)
Source: ABA Journal
Jay Reeves is author of The Most Powerful Attorney in the World. He practiced law in North Carolina and South Carolina. Now he writes and speaks at CLEs, keynotes and in-firm presentations on lawyer professionalism and well-being. He runs Your Law Life LLC, which offers confidential, one-on-one consultations to sharpen your firm's mission and design an excellent Law Life. Contact jay@yourlawlife.com or 919-619-2441.