Advising In-Laws Gets Lawyer in Hot Water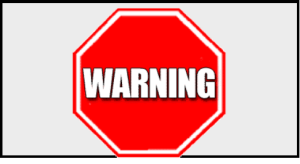 Chances are you've had a friend or relative hit you up for legal advice or ask for your help with a minor problem.
When it happens, you're put in a tough spot. It's hard to say no to a best bud or someone who shares your DNA. Much easier to say, yeah sure, only to find yourself slipping into a legal bog that's beyond your area of expertise.
It's almost always best to not blur the line between business and personal relationships. For starters, you might be expected to work for free, as a personal favor. Then there is the problem of scope of engagement. Are you being asked to review a matter, write a single letter or dive deep into litigation?
The safer course is to suggest another lawyer or two. Or you can offer to schedule an appointment to discuss the matter further – after which you refer them to the right place, perhaps smoothing the way through an introductory call.
Just Say No to Friendly Advice
Even a seemingly trivial task can strain a relationship. Worse, it can lead to a malpractice claim or bar complaint.
A case in point: A Colorado-licensed attorney was reprimanded for unauthorized practice when he tried to help his in-laws in Minnesota in a debt collection matter.
The attorney had a personal injury and environmental law practice in the Mile High state. He had also done some debtor-creditor work.
In 2014, his in-laws asked him for advice regarding a $2,368 judgment entered against them in Minnesota. The creditor was a condominium association. The in-laws said a collections lawyer for the condominium association had been harassing them.
From Professional Liability Matters: "The Colorado attorney sent an email to the association's attorney in Minnesota informing the attorney that he would be representing the in-laws and to direct all future correspondence to him. Thereafter, the attorneys exchanged approximately two dozen emails. The Colorado attorney assumed that he was not required to hire local counsel if he could settle the matter without filing a lawsuit. The association's attorney, however, asserted that the Colorado attorney's emails constituted the unauthorized practice of law and filed an ethics complaint."
In the subsequent disciplinary proceeding, the Minnesota Supreme Court noted that out-of-state attorneys "may provide legal advice only on a temporary basis if the matter arises in a state in which the attorney is authorized to practice and the attorney reasonably expects to be admitted to practice in the particular proceeding as pro hac vice counsel."
The attorney's representation of his in-laws had no connection to Colorado and did not involve a body of uniform law, the court said. As a result, his actions constituted the unauthorized practice of law.
There are several takeaways:
Good intentions can lead to bad decisions.
Even playing a small role in a simple matter can lead to big trouble.
If you're unsure what you're doing is okay, find out before jumping in.
Beware the in-law trap.
What do you do when you're asked for cocktail-party advice?
Source: Professional Liability Matters http://professionalliabilitymatters.com/2016/09/01/attorney-reprimanded-for-legal-aid-to-in-laws/