ABA Revamping Standards for Law School Online Courses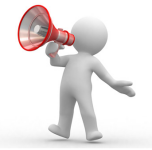 How many hours of online courses should law schools be allowed to offer? Should students have to complete a certain number of classroom hours before studying online?
Can schools offer 100 percent distance learning, with no brick-and-mortar courses at all?
These are some of the questions on the front burner at the ABA's Section of Legal Education and Admissions to the Bar. The section is considering revisions to ABA Law School Standard 306, which covers distance learning.
Under the current version of Standard 306, law schools can grant no more than 15 credit hours of distance learning, and students can participate in distance learning only after they've completed at least 28 credit hours.
Experiments in Legal Education
There are some exceptions. One is Mitchell-Hamline School of Law, which in 2013 received a variance to grant up to 50 percent of credit hours from online learning. "We saw that there was a need for a national degree that could be available to students who are not able to move elsewhere to study for their law degree," says the school's assistant dean.
Other schools are shifting from traditional settings to ones that blend classroom learning with online instruction.
"Washington University School of Law, in St. Louis; and Syracuse College of Law, in New York, all offer programs that fuse some elements of traditional legal education with technology in new educational vehicles," according to this NY Times article. "Harvard Law School also offers an online class on copyright law to its on-campus students and to students who can enroll for the free, not-for-credit course from anywhere in the world."
"Law schools that are able to pioneer online, competency-based programs that focus outside of the traditional JD will have a leg up in the struggle to survive," says Michael Horn, researcher and author of the report, "Disrupting Law School: How Disruptive Innovation Will Revolutionize the Legal World."
Little Research on Online Learning
Syracuse announced it would begin offering its hybrid law degree – using online services from cutting-edge education tech provider 2U Inc – once it receives approval from New York state and the ABA.
The program will offer live online classes with real-time law faculty member interaction. It will also include courses on campus and internships with outside employers.
It comes amid a period of declining full-time residential students at Syracuse Law, and a growing number of students who in surveys say they would enroll, but are unable to physically access the campus.
A problem facing ABA regulators as they evaluate the proposals from Syracuse and other schools is a lack of research into the effectiveness of distance learning. There are few studies and little evidence showing exactly how distance learning affects bar passage rates, employment opportunities and the like.
What is your opinion? Have you taken online law courses? What was your experience?
Sources:
· ABA Journal http://www.abajournal.com/news/article/distance_learning_standards_under_consideration_by_legal_ed · New York Times https://www.nytimes.com/2016/06/23/education/law-schools-are-going-online-to-reach-new-students.html