ABA Recommends More CLE on Substance Abuse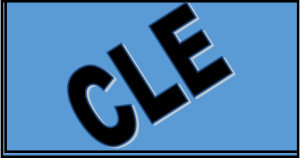 The American Bar Association has recommended that all attorneys receive continuing education on drug, alcohol and mental health issues.
The ABA House of Delegates approved an amendment to its Model Rules on Continuing Legal Education – used as guidelines by state bars – to require one hour of substance abuse/mental health coursework every three years.
The move would bring the national rules up to North Carolina's level. Currently, North Carolina is one of only four states – South Carolina, California and Nevada are the others – that require substance abuse/mental health education.
Over the years, the ABA has shown little inclination to tinker with its Model CLE rules. But delegates at the mid-year meeting took note of a recent study by the ABA's Commission on Lawyer Assistance Programs and the Hazelden Betty Ford Foundation. According to that report, one in five lawyers engages in problem drinking, and the rates of depression and anxiety among lawyers is much higher than in other professions.
In other CLE moves, the ABA:
Recommended that all states require one ethics/professionalism credit each year.
Recommended that all states require one diversity/inclusion credit every three years.
Recommended accreditation of online and distance-learning CLE programs, with no limit on the number of credits that can be earned using a particular format.
Encouraged jurisdictions to adopt exemptions for lawyers licensed in multiple states if the CLE requirements of the jurisdiction where the attorney's main office is located have been met.
Although the model rules are advisory only, the recommendations are expected to have a ripple effect, with more states incorporating mental health and substance abuse classes in their mandatory CLE programs.
Read the ABA-Hazelden Betty Ford report here.
Stress Running Rampant?
" To be successful, professionals often must work long hours, under tight time constraints, and respond to the needs of demanding clients, while simultaneously working to manage their business and market themselves to new clients," according to this source. "For many professionals, the challenge of working in a professional practice is part of the reward. However, for others, the work can at times be overwhelming."
Evidence of this appears early in lawyers' careers. Among the findings of the Hazelden study: young attorneys are at high risk of alcohol abuse; nearly a third of attorneys in their first decade of practice exhibit problem drinking patterns; and an alarming number show signs of depression, anxiety or other mental health issues.
Have you attended a North Carolina CLE program on substance abuse or mental health? Was it helpful? Is more of this needed?

Sources: