ABA Law School Section Approves 75 Percent Bar-Passage Rule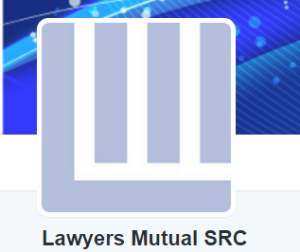 Law schools will have to show that at least 75 percent of its graduates pass the bar exam in order to remain in remain accredited, according to a new American Bar Association proposal.
The ABA's Section of Legal Education and Admissions to the Bar has approved a measure that tightens the standards regarding bar-passage rates. The proposal is expected to be presented to the ABA House of Delegates in February 2017, according to the ABA Journal.
Under current rules, a law school can meet bar-passage requirements in a number of ways. One is by showing that at least 75 percent of its graduates from the five most recent calendar years have passed a bar exam – or that there has been a 75 percent pass rate for at least three of those five years.
"Also, a school can be in compliance if just 70 percent of its graduates pass the bar at a rate within 15 percentage points of the average first-time bar pass rate for ABA-approved law school graduates in the same jurisdiction for three out the five most recently completed calendar years," the ABA Journal reported. "No accredited law school has been out of compliance with the current … standard."
The proposal comes in the wake of concerns that the ABA has dropped the ball in policing law schools. Critics say schools are admitting students they know will have a slim chance of passing the bar exam. The students often graduate with enormous debt and no way to pay it off.
Is This a Good Thing?
Though the proposal was approved by a majority of section members, it was not without opposition.
From the ABA Journal: "[V]arious groups, including the National Black Law Students Association and a group of law school deans from institutions associated with historically black colleges and universities, expressed concern with how the proposed change could decrease diversity in the profession. Tests historically have been used to deny people in the black community opportunities, said council member Raymond Pierce, the former dean of the North Carolina Central University School of Law, which is associated with a historically black university. But he also noted that none of the country's law schools associated with HBCUs are currently out of compliance with ABA accreditation."
"HBCU law schools, we all started as institutions of opportunity because we were denied opportunities. These schools remain schools of opportunity, but it's a little bit different," said Pierce, who voted in favor of the proposal. "A law school should give a young man or a young lady an opportunity, but you don't give them a false chance."
Under the proposal, law graduates would get four opportunities to pass a bar exam.
What do you think about all this? Should law school accreditation be linked to bar-passage rates?
Source: ABA Journal http://www.abajournal.com/news/article/legal_ed_council_approves_proposed_standard_for_bar_passage_rates_amidst_di