ABA Encourages Use of Court Facility Dogs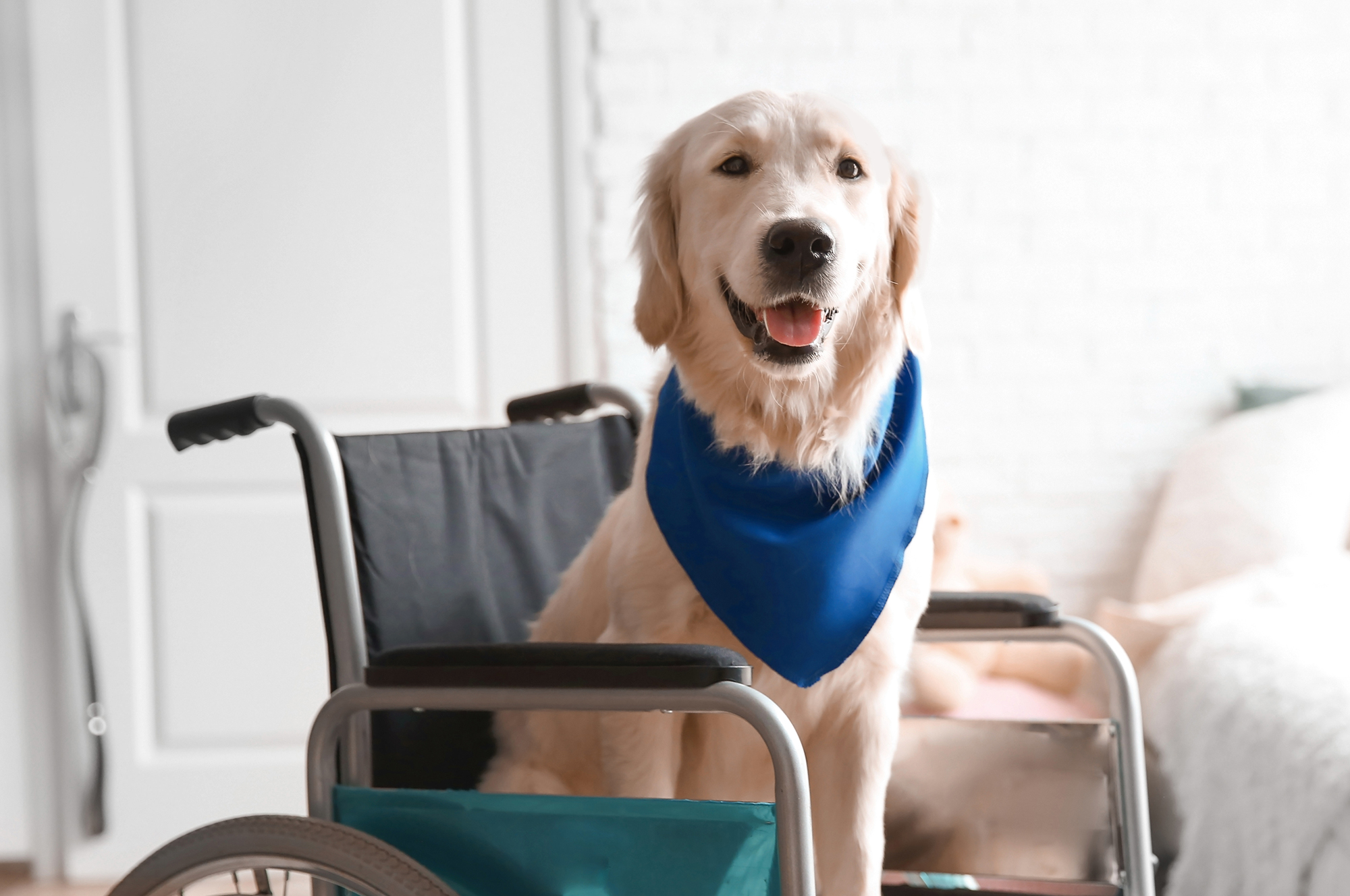 You can expect to see more dogs – the actual furry, tail-wagging kind – in courtrooms in the future.
In February, the ABA adopted a resolution supporting the use of facility dogs, which are canines specially trained to comfort vulnerable witnesses during testimony.
Currently, there are at least 258 facility dogs working in 41 states, according to the nonprofit Courthouse Dogs Foundation. Several North Carolina court systems – in Alexander, Iredell, Orange and other counties – allow facility dogs in some circumstances.
ABA Resolution 101A, co-sponsored by the International Law Section and the Government and Public Sector Lawyers Division, encourages using facility dogs to help provide "meaningful access to justice" for victims and witnesses.
"Increasingly facility dogs are recognized as assets to assist victims/witnesses with trauma, mental illness, or intellectual disability and those who might otherwise be unable or unwilling to testify," the resolution says. "With appropriate procedures in place and oversight for the canine, facility dogs deserve a role in the criminal justice system and to ensure their well-being will be protected during their facility service career and in retirement."
The resolution includes:
Scientific and anecdotal evidence in support of facility dogs
Recommendations for implementing a facility dog program
Standards for ensuring the welfare of the dogs
Read ABA Resolution 101A here.
Stay on top of the latest developments in litigation and trial practice by being insured with Lawyers Mutual. Our email newsletter "Practice Reimagined" offers timely tips, pointers and valuable links to help you navigate the new normal.
The Courthouse Dogs Foundation was started by a former prosecutor from Seattle and a veterinarian. From the foundation's website:
"A courthouse facility dog is a professionally trained assistance dog, suitable for providing quiet companionship to vulnerable individuals in legal settings without causing any disruption of the proceedings. Facility dogs are working dogs that are specially chosen because of their calm demeanor and ability to work in a high-stress environment thereby decreasing the risk of creating legal issues. When their workday is over, they go home with their primary handler and are 'off duty.'"
In recent years, more than a dozen states have passed laws allowing court facility dogs. Some of these laws allow the dogs to assist children in abuse and neglect cases. Others apply to cases of sexual/domestic violence or cases involving a developmentally disabled adult.
"Advocates say dogs can help ease the minds of traumatized witnesses who fear testifying and help them express themselves on the witness stand," says this ABA Journal article. "Some defense attorneys argue the dogs could have a prejudicial effect on jurors because the presence of a furry friend at a witness's side could make them appear more sympathetic."
Facility Dogs in North Carolina
The following NC jurisdictions allow courthouse dogs:
District Attorney's Office for Alexander and Iredell Counties, Statesville (CCI)
McDowell County Child Advocacy Center, Marion (CCI)
Orange County Courthouse, Hillsborough (EENP)
Robin's Nest Children's Advocacy Center, Lenoir (CCI)
The U.S. Senate passed a facility canine bill, the Courthouse Dogs Act, in the last session of Congress, but it was not voted on by the House of Representatives.
Source: Courthouse Dogs Foundation and the ABA Journal.
Jay Reeves is author of The Most Powerful Attorney in the World. He practiced law in North Carolina and South Carolina. Now he writes and speaks at CLEs, keynotes and in-firm presentations on lawyer professionalism and well-being. He runs Your Law Life LLC, which offers confidential, one-on-one consultations to sharpen your firm's mission and design an excellent Law Life. Contact jay@yourlawlife.com or 919-619-2441.