A Practice Based on The Science of Network Technology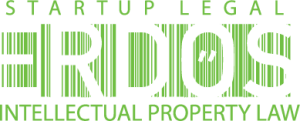 As its name suggests, Erdos Intellectual Property Law + Startup Legal champions entrepreneurs, individuals, innovators, and creatives. The firm's name is a homage to the Erdős number, a celebrated measure of network connectedness (the measure predates the six degrees of Kevin Bacon!).
The practice anchored its presence in the Arts District and the Innovation Quarter in Winston-Salem, North Carolina to bolster the city's campaign to be The City of the Arts and Innovation. The firm is described as "nimble, agile, and deeply committed."   
As one would imagine, the firm's founding partner is quite the Renaissance woman. Raina S. Haque is the founding attorney of Erdős Intellectual Property Law. For her, creativity and critical analysis go hand-in-hand.
Prior to joining the legal profession, she was a business analyst and software engineer at a major Wall Street financial firm in New York City. She was a research fellow at the National Institutes of Environmental Health Sciences in the Neurotoxicology and Nuclear Magnetic Resonance Labs.  At Wellesley College, her alma mater, she majored in bioinformatics. Raina also has written several poems, short stories, and screenplays.
Raina describes her story in her blog, "From Wall Street to Ya'lls Street, "click here to read more. We had a chance to ask Raina more about her practice and get her input on the future of law.
LM: Can you tell us what led you to start your firm?  
RH: In a word: the Recession!  There were just very few good job opportunities in Winston-Salem after my judicial clerkship ended (the cherry on top: I was pregnant at the time too!).  I need quite a bit of intellectual stimulation to stay fulfilled, so I didn't want to just wait for the market to get better.  I reached out to my alma mater's alumna network.  One person in particular, a co-founder and CEO of a major legal service network in major metropolitan areas, put it bluntly—it would be absurd for me to not start my own law firm.  She was great--she put into perspective the suboptimal offers that were available to me at that time.  Starting and growing my Firm and its brand is the most fun I've had in my career so far--so there is turning lemons into lemonade!
LM: You have a very diverse background which includes being a software engineer as well as an amateur writer. What led you to focus on intellectual property law?  
RH: My diverse background is really a function of how difficult it is for me to tolerate boredom.  I thrive when there is an abundance of intellectual and social stimulation, and being an intellectual property attorney is a perfect fit for this quirk of mine.  Those technical and creative experiences primed my capacity for understanding very diverse clients across many different industries.  I focused on intellectual property law because I knew it would bring fascinating people, ideas, and industries into my practice.  There's never a dull day in my practice.
LM: What technology have you found helpful in your own practice? 
 RH: It's very basic but my website with backend analytics has been a great boon.  It is pretty simple, but it gets a lot of traffic and we get a lot of calls through people who just find us through search engines.  The CRM technologies are a real game changer too—they help us operationalize the evaluation of potential clients so that we can decide which ones are good fits for us for engagement.  I now know that the key to being a happy lawyer is having clients with whom one really jives.  Jon and I are interested in partnerships to which we enjoy adding value.  Using technologies to operate a highly efficient and lean law firm makes it so that we don't need to generate high volumes of billables for the purpose of keeping the lights on.  Staying lean means we can be competitive, we can be discerning about the clients we take on, and we have the time to be innovative and creative in our approach to effectively serving our clients' needs.
LM: You will be teaching a course "Leading the Modern Practice as a Technologist-Attorney Hybrid." Can you tell us a little more about the course and how important technology is to the future of law practice?
RH: Actually, my law partner Jon Mayhugh (whom I am co-teaching with) changed the title of the course to something a bit more bland: Technology and Modern Law Practice.  What a killjoy.  I still need to have a conversation about that with him!
 Firms that choose to stay low tech are going to have a challenging time because people and other industries are not staying low tech and are appreciating the cost-savings that result from implementing advanced technologies properly.  E-commerce and social media have taken over.  Blockchain/smart contract technologies are developing rapidly for adoption and change the very notions of veracity and security.  Cybersecurity is a big issue and will continue to be for clients and firms alike.  Courtroom technologies are evolving.
But attorneys should not be blindly adopting tech solutions—we all need to pay attention to data security.  One day, I think there will be a premium that client's pay to have low tech handling of their matters so that their data stays off the dark web.  But we are not at that point yet where most clients would gladly pay that premium for low-tech processes.
Jon and I were asked by the Deans of Wake Law to teach this course.  We are excited about the course, which will be a dynamic one in which I'm sure we will learn just as much as the students.  We will introduce our law students to Legal Practice Management, Artificial Intelligence, Smart Contracts, and Blockchain technologies.  Students will be able to get their hands dirty with some of these technologies.  We are designing the course so that the students won't be mindless-users—they are going to be exposed to the how these technologies are engineered so that they can be critical about their limitations.  We will be speaking to CEOs of legal tech companies, and also have exercises where the students learn how to pseudocode a smart contract.  We will pore over ethical considerations.  Our goal is that our students will realize that they have so many career and leadership options ahead of them if they embrace being legal technologists or engineers.
LM: How has the use of technology in your firm helped you better serve your clients?
RH: In so many ways.  Just off the top of my head: docketing technologies make it so that no one is surprised by any deadlines.  Calendaring technologies make it so that clients can book time with us without many steps involved.  Document collaboration technologies make it so that we get from first to final draft quicker, meaning the client gets work product back quicker while staying fully engaged in the document drafting processes.  We are able to do remote conferencing so that we can serve our clients regardless of where they are or where we are.  Although we are, at the moment, a two-person firm (with an Artificial Intelligence scheduling assistant), our growth and trajectory shows we are just as productive as a traditional firm that is at least twice our size.
LM: What advice do you have for the attorney that's still very hesitant to incorporate and embrace new technology in his/her firm?
RH: Many attorneys are hesitant, and that is ok. One should be hesitant about adopting anything one does not understand.  Attorneys should be disabused of the notion that efficiency comes at the expense of quality of work product--true efficiency enhances quality of work product. I hope attorneys are motivated enough (and have enough time) to begin learning about new technologies to these technologies that are changing the legal practice landscape.  If an attorney's practice is healthy doing things without this generation of technological innovations, that's great and I hope for the attorney's continued success.  But if a traditional practice is wondering why their newest generation of junior attorneys seem dissatisfied or their newest generation of clients seems impatient, it may be because those people are suffering through the firm's inefficiencies, knowing that such inefficiencies could be remedied by leveraging any number of legal technologies that are now available.
LM: How are you hoping to help the practice better understand the frontiers of legal practice and legal technologies?
RH: Aside from teaching the class at Wake Forest School of Law, Jon and I are on the NC Bar Association's Future of the Law Committee, where we are building programming to help bring members of the bar up to speed.  Our task is to look well beyond the horizon to anticipate changes.  We are also part of a band of legal innovation nerds who had an inaugural summit this summer for Innovating Law/Schools.  There, we had a focused, intense design thinking session with Deans, professors, practitioners, and innovators connected to law schools such as Wake Forest, Vanderbilt, Duke, and Campbell.  From that summit, all the attendees have concrete action items to execute to help educate attorneys and the academy about innovations in legal practice.  We frequently get calls from people all over the country who are hoping to start their own law firms or better operationalize their existing firms using legal tech, and we do our best to guide people in directions that have worked well for us.  Jon and I half-joke that maybe this type of consultancy should be another business we start.