A Hypothetical Case Might Make Your Practice Soar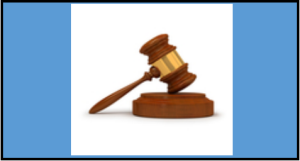 If you want to attract new clients, don't just offer a sales pitch of what you can do for them.
Tell them a story instead.
One way to do that is through actual cases you've handled and results you've obtained. But that can raise issues of client confidentiality, and you also have to make sure you comply with the ethics rules governing advertising, testimonials and publication of case outcomes.
A simpler and safer way is to simply make up a story. In law school we call this a hypothetical. When used effectively, a descriptive and engaging hypothetical can enlighten current clients and draw in new ones.
And while the advertising rules may still apply, you avoid the risk of disclosing sensitive information because you will be writing about imaginary clients and imaginary cases.
Case Study in Client Development
The biglaw firm Polsinelli, with offices in Raleigh and worldwide, wanted to tell people about its credentials and experience in labor and employment law. And it wanted to avoid doing so through boring biographies or bland position papers of interest only to other lawyers.
"For us the challenge was – how do we differentiate ourselves from the conventional webinars, decks and white papers published by every other firm out there," said firm shareholder Eric Packel.
What the firm did was create a series of online webinars covering a year in the life of a troublesome – and fictional – employee named Ruby R. Breaker. The series was launched in 2015, with five episodes told from the employer's point of view.
The programs proved so successful the firm continued them in 2016. This time, it shifted to the employee's point of view, in an ongoing drama titled The Ruby Files.
"Our approach is to offer a series where the 'setting' is the employer's workplace, and we examine legal and practical issues involved in the workplace as they realistically occur. We watch 39-year-old Ruby re-enter the workforce and either encounter or initiate various legal concepts and issues. As just one example, Ruby at one point will be employed as a manager, yet perform many non-exempt duties. We will watch as Ruby realizes she is performing these duties, and we will observe how Ruby deals with this realization. We will then discuss the FLSA and its application to this scenario."
During the course of the series, Rudy holds three different jobs in industries where the firm practices. Issues include confidentiality, trade secrets and non-disclosure agreements, ADA compliance issues, employee termination and even bathroom equality.
The audience gets to eavesdrop on conversations between Ruby and her supervisors and governmental agencies in audio recordings intended to simulate real life. After each episode, Polsinelli's attorneys weigh in with commentary on risks and recommendations.
Packel says The Ruby Files was meant to be entertaining as well as informative. He likens it to a book on tape. He says it was easy coming up with storylines.
And there was an unexpected bonus: brainstorming ideas for The Ruby Files offered an opportunity to reach out to the firm's clients in a fun and informal way, building trust and cementing relationships.
What is your area of expertise? How can you tell your story in an interesting, effective way?
Source: