9 Ways to Put the Service Back in Legal Service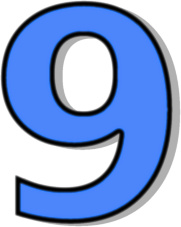 Is the term "legal services" one word or two?
Back in the day, it was without question one. Black's Law Dictionary defined it as the work performed by a lawyer for a client. The nature of that work might be tangible (drafting a contract, executing a will) or intangible (advice, representation). But the two pieces were inextricably linked.
No longer, says one legal marketing expert.
The substantive aspect of knowing the law requires a different set of skills and strategies than the practical considerations of rainmaking, running a business and growing a practice.
"[I]n today's mature market there is greater competition among law firms and between firms and non-legal providers (tax accountants, financial planners, and software), not to mention off-shore law firms," writes legal marketing consultant Tom Kane. "Other factors such as lower realization rates, and alternative fee arrangements are all impacting the legal marketplace."
Tips for Improving Client Service                                                    
Provide value – and explain it to your client. Sometimes there is a disconnect between actual value and perceived value. You might understand the importance of hiring an outside consultant or assembling a team of associates and paralegals to work on a case. The client, on the other hand, might see these as unnecessary and duplicative expenses. Tell the client why the steps you are taking are important. Lay out the advantages in cost-benefit terms.
 Don't just meet deadlines – exceed them. Did the client request a lease agreement by Friday? Get it done by Thursday and watch the client's face light up with pleasure.
 Be responsive. No doubt it has been drilled into your brain to return client phone calls within 24 hours. Unfortunately, in today's world, a 24 hour response might be about 23 and ¾ hours too late. Come up with a system for logging client contacts and replying promptly. Even if you are unable to personally respond, a staff member could call the client or send a quick email saying you got the message and will be in touch shortly.
 Give out freebies. For a business client, offer an in-house workshop on new employment rules. Send a flyer on the possible consequences of the Affordable Care Act. Offer a fee discount at the successful conclusion of a case – and tell the client you're doing it because you appreciate their business and want them to return.
 Ask for feedback. And do it continuously.  Former New York Mayor Ed Koch was known for stopping people on the street and asking, "How am I doing?" It's a good habit. Request feedback at the start of a case (to clarify expectations), in the middle (to make sure you are on the same page) and at the end (to see what went right and what needs improvement).
 Visit clients on their turf - and on your time. If the client is agreeable, offer to hold your next meeting at their home or place of business. This shows you are interested in them as individuals. Offer some conferences at no charge. Explain that sitting down in person helps you understand the client's specific situation and needs.
 Ask for repeat business. It is amazing how often lawyers say goodbye to clients when a case ends without explicitly requesting that they come back if future legal help is needed. Do not let this golden marketing opportunity slip by.
 Use social media. Facebook, Twitter and blogs are not just great marketing tools. They are also good ways to stay in touch with clients.
 Try not to say no. Clients and prospects are looking for solutions. Even if you are not the right lawyer to take their case, perhaps you could refer them to a colleague or suggest a community resource to get them in a better place.
By doing these things on a daily basis, your clients will know that the "legal services" you provide can be summed up in one word: awesome.
Jay Reeves a/k/a The Risk Man is an attorney licensed in North Carolina and South Carolina. Formerly he was Legal Editor at Lawyers Weekly and Risk Manager at Lawyers Mutual. Contact jay@lawyersmutualnc.com, phone 919-619-2441.
Sources:
http://www.legalmarketingblog.com/client-communications/client-service-why-it-is-more-critical-today/?goback=%2Egde_2691620_member_5796235421520244738#%21