9 Things To Do If Your Email is Hacked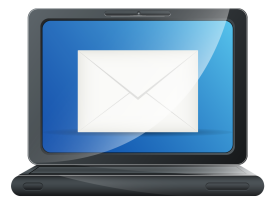 Tech experts say it is only a matter of time before your email account gets hacked.
And if you're an attorney that time may come sooner rather than later.
Lawyers are a prime target for hackers because their online accounts are viewed as virtual "back doors" to banks, businesses and other deep-pocketed prey.
The scariest part is that you might not know you've been hacked until your passwords no longer work, your contacts have been deleted or a friend replies to an email you never sent.
Regardless of how the news arrives, the discovery that you have been hacked can have devastating consequences.
Email Still Rules
We live in a world of social media. Hot on the heels of Facebook's mega-million dollar stock offering, Twitter sold 70 million shares for $26 each in its own IPO.
These eye-popping numbers affirm the growing popularity of social media. But email still rules. It remains the most popular method of personal communication – and this is even more so in the business realm.
You probably know the obvious ways to protect your email account, such as staying alert for suspicious messages in your inbox and avoiding dubious downloads. But scammers are clever. Phishing schemes are becoming more sophisticated by the day.
9 Steps to Email Security
What to do if your email account is hijacked? Here is a 10-step emergency response plan, courtesy of Huffington Post and other sources:
 Change your password. If you still have access to your account after an invasion, log in and change your password immediately. Pick a new one that is unlike the old one and contains no clues (where you were born, birthday, etc) that hackers can easily decipher.
 Recapture your account. Follow the directions from your email provider.
 Report the incident. Maybe your provider has seen this type of incident before. If so, they will have details about how you were hacked and what you should do to protect your data. Or yours might be a brand-new threat. If so, prompt notification can protect other users.
Tell others who should know. Interested parties might include your bank, insurance company and employees. Depending on the nature of the hack, you might also want to notify everyone on your contact list.
 Scan your computer with an updated anti-virus program. Hackers often insert Trojans into your system to snoop around and report back with passwords and private data. Put your anti-virus program to work. "Get that program running and eliminate any and all viruses, spyware or malware that it discovers," writes blogger Adam Levin. "If you don't have a new and sophisticated security software program now is not the time to cheap out. It's a reasonable investment that will ultimately show a serious return by keeping your information yours."
Clean up your personal email settings. Cyber crooks love to tamper with your email settings, alter your signature block and set up fake email addresses. Watch out for lethal links as well.
Check your email folders. Sometimes we set up email folders and forget they are there. A hacking incident is a good time to visit each folder and clean up its contents.
Keep an eye out. Pay attention to your bank accounts and charge cards. Take action at the first sign of a suspicious entry.
Attend a Lawyers Mutual "Put Into Practice" seminar. One session assembles a panel of technology experts and malpractice attorneys to discuss hacking and e-scams
Jay Reeves a/k/a The Risk Man is an attorney licensed in North Carolina and South Carolina. Formerly he was Legal Editor at Lawyers Weekly and Risk Manager at Lawyers Mutual. Contact jay@lawyersmutualnc.com, phone 919-619-2441.
Source: HuffingtonPost http://www.huffingtonpost.com/adam-levin/9-things-you-need-to-do-w_b_3613497.html