9 Out of 10 People Rely on Online Reviews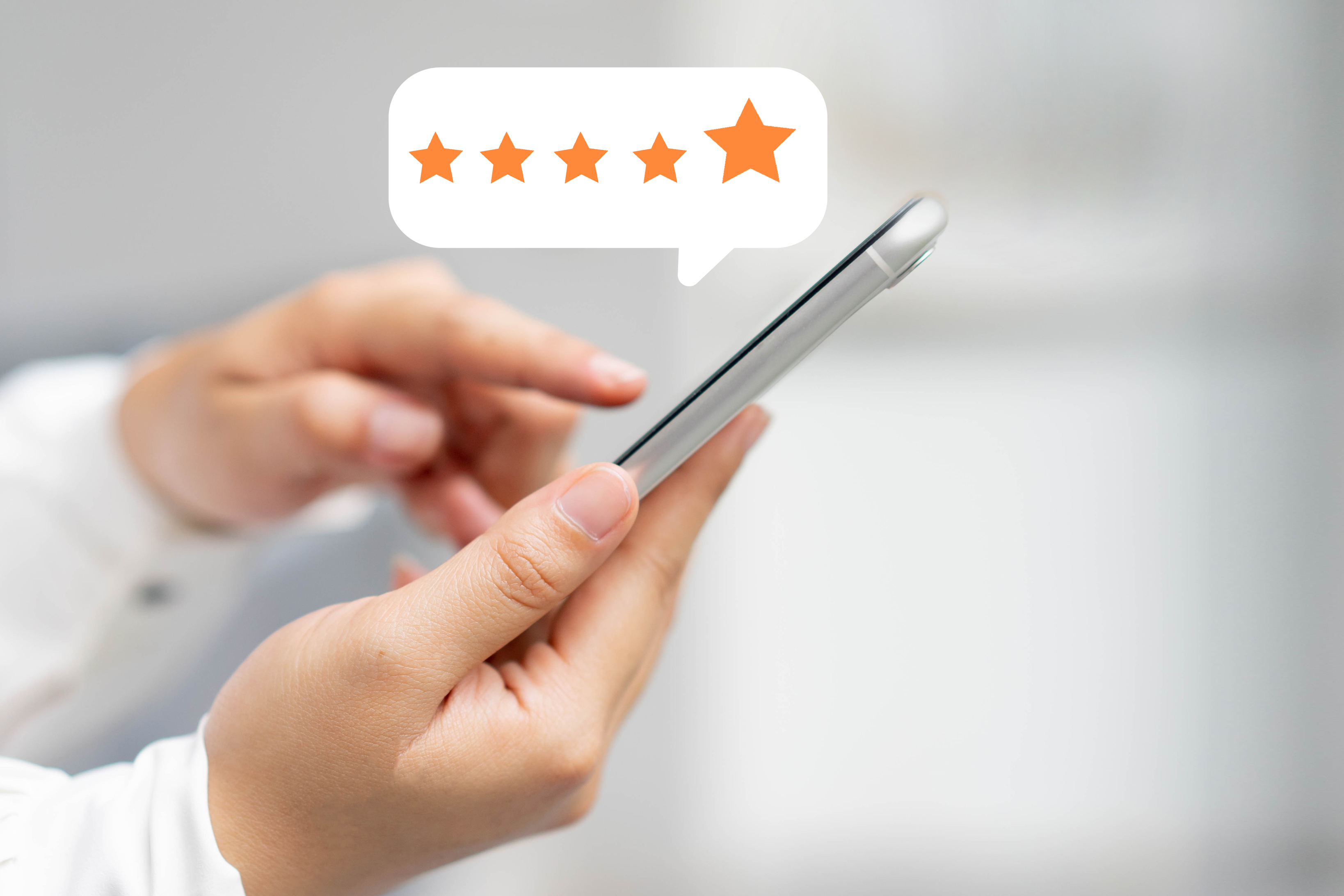 Eighty-seven (87) percent of consumers read and rely on online recommendations when choosing a local business or professional service – up from 81 percent a year ago.
Half of them say they wouldn't use a business that gets less than four stars.
Those findings are from the latest Local Consumer Review Survey, which investigates how consumers use online reviews to choose, trust, and understand businesses that offer services in their geographic area.
"Reviews can be an incredibly useful tool for attracting new customers, not only through the psychological effect they have on the reader, but by boosting local rankings so that businesses are more likely to show up for searching consumers," according to marketing firm BrightLocal, which has been conducting the Local Consumer Review Survey since 2010. "Of course, 2020 was a year like no other. On top of the usual statistics exploring star ratings, the number of reviews, and how local businesses are asking for reviews, we also asked consumers how Covid-19 impacted usage of online reviews and local businesses. This should give context to changing trends, as well as help readers understand how the ongoing effects of the pandemic may be impacting local businesses."
Lawyers Mutual is on your side as you adjust to practicing law post-COVID. Our email newsletter "Practice Reimagined" offers timely tips, pointers and valuable links on wellness, work-life balance and quality of life – delivered straight to your in-box. Lawyers helping lawyers. It's what we've been doing more than 40 years.
2020 Local Consumer Review Survey
Here are some highlights from this year's report:
93 percent of consumers used the internet to find a local business in the last year; 34 percent searched at least once every day. Seventy-three (73) percent searched at least once a week.
87 percent of consumers read online reviews for local businesses in 2020, a jump from 81 percent last year. Only 67 percent read reviews back in 2010.
Thirty-seven (37) percent searched for fewer local businesses online due to the pandemic. But 28 percent said they did more online searching because of COVID, in order to find out which businesses were open, which offered services like curbside delivery, and to see what health and safety measures were in place.
31 percent of consumers say they read more reviews in 2020 because of Covid-19, while 34 percent read fewer.
While the overall number of consumers looking at local business reviews grew, there was a small dip in the number that said they were "always" looking.
67 percent of consumers say they wouldn't use a business if reviews said it didn't have Covid-19 health and safety measures in place.
The industries in which consumers are most likely to have read reviews were restaurants, hotels, medical, automotive, and clothing stores.
The most important review factors were star rating, legitimacy, recency, sentiment, and quantity.
Only 48 percent of consumers would consider using a business with fewer than 4 stars.
For the first time, people favored mobile devices over desktop when viewing reviews. Fifty-seven (57) percent looked at reviews on a PC or Mac, down from 66 percent the prior year. This is not necessarily indicative of a lasting trend. Consumers that have seen work closures may have spent less time on desktop computers this year, or those working from home may not be as inclined to log on to a big screen in the evenings or weekends.
73 percent of consumers only pay attention to reviews written in the last month.
72 percent of US consumers have written a review for a local business, up from 66 percent in 2019.
Consumers are most likely to search Google My Business for local business reviews, but trust the Better Business Bureau the most. Other frequently searched review sites were Yelp and Facebook.
Source: BrightLocal
Have you checked out Lawyers Mutual Consulting & Services? Founded by Camille Stell, who also serves as president, LMCS is a subsidiary of Lawyers Mutual. Its mission is to help firms build a modern law practice. It does that by offering expert advice and assistance into law firm trends and best practices. Camille and LMCS helps lawyers and firms create strategic plans and succession plans. A popular speaker and writer, Camille loves to guide lawyers through succession planning and into Life after Law. Contact her today.