8 Steps to Law Practice Leadership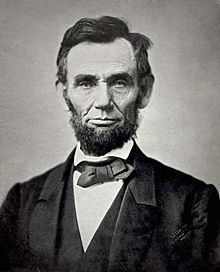 Recently we pondered some of the traits that make great leaders – in legislatures and law offices.
A reader emailed to recommend the book Leading Change by Harvard Business School professor John P. Kotter as a blueprint for law firm leadership.
Which suggests a little game: it's fun and educational and you can play it in your own office.
Take out a piece of paper and grade your law practice on each of the following 8 Steps for Leading Change as identified by Professor Kotter. Use a scale of 1 (awful) to 5 (awesome) for each step.
1. Establishing a sense of urgency (examining market and competitive realities; identifying crises and opportunities).
2. Forming a powerful guiding team (assembling a group with enough power to create change; encouraging the group to work together as a team).
3. Creating a vision (coming up with plans for the future and developing strategies for getting there).
4. Communicating vision (expressing and teaching new behaviors by example).
5. Empowering others (getting rid of obstacles and obsolete structures; encouraging risk-taking and nontraditional ideas).
6. Planning for and creating short-term wins (laying the groundwork for performance improvements; recognizing and rewarding employees who make good things happen).
7. Consolidating improvements and producing still more change (using increased credibility to change systems and policies that don't fit the vision; hiring and promoting employees who see the big picture).
8.Institutionalizing new approaches (articulating the connections between new behaviors and future success; developing ways to ensure leadership development and succession)
So how did you do?
Is your law practice leading or lagging?
For added fun – and extra insights – have everyone in the firm take the test, from tech support to top partner.
Compare and contrast the results. Is everyone on the same page?
Or are some of you plowing ahead while others are being dragged kicking and screaming into the brave new world?
Connect with us on: Twitter, Facebook, & LinkedIn.
Jay Reeves is an attorney licensed in North Carolina and South Carolina. Once upon a time he was Legal Editor at Lawyers Weekly and Risk Manager at Lawyers Mutual. He once hung out with Wolfman Jack. Contact jay.reeves@ymail.com, phone 919-619-2441.