7 Free Law Websites To Know and Love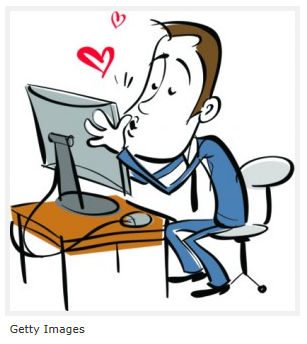 Remember when lawyers used to race to read the latest advance sheets and court digests?
Those days are gone.
Blogs are now the go-to source for breaking legal news, writes Donald Scarinci in the Constitutional Law Reporter.
And when it comes to covering the highest court in the country, SCOTUSblog rules.
Lawyers and laypeople alike are turning to SCOTUSblog – sponsored by Bloomberg Law and run by attorneys – in record numbers for groundbreaking opinions, conversation and up-to-the-minute updates on the U.S. Supreme Court.
"The website is completely devoted to covering the U.S. Supreme Court, from in-depth analysis of the opinions to Plain English summaries," writes Scarinci. "On days when the court issues major opinions, conducts oral arguments or grants cases, the site's reporters live blog their initial descriptions and thoughts on the cases. Because the coverage is faster, more in-depth and more accurate than other sources, it has become a leading source of information about the Supreme Court."
During oral arguments on the healthcare law, for instance, SCOTUSblog had one million hits. And traffic is increasing daily.
7 Free Sites for North Carolina Lawyers
SCOTUSblog is not the only super site that is just a click away. Here are some other handy – and free – legal resources:
FindLaw. Consistently ranked among the top online research tools. Federal and state cases and codes, daily case summaries, business contracts and forms. You can search by citation or full text.
Cornell Legal Information Institute. A great place to begin a general legal search. The site includes the Wex Legal Encyclopedia, which has tons of links to other resources.
Georgetown Law Library. A treasure trove of case law, congressional info and codes for the budget-minded.
Google Scholar. One of the only free sites with access to legal journals.
Federal Digital System (FDsys). The federal government's clearinghouse for regulatory, legislative and executive materials.
Lawyers Mutual of North Carolina. Unmatched in the state for practical information on avoiding problems and maximizing profits.
NCBA Center for Practice Management. Erik Mazzone, director of the CPM, understands lawyers and their needs.
Jay Reeves a/k/a The Risk Man is an attorney licensed in North Carolina and South Carolina. Formerly he was Legal Editor at Lawyers Weekly and Risk Manager at Lawyers Mutual. He loves free stuff. Contact jay.reeves@ymail.com, phone 919-619-2441.
For more information: