75 Percent of 2017 Law Grads Have Landed Jobs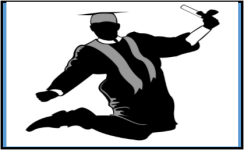 More than 75 percent of lawyers nationally who graduated from law school in 2017 have found employment in jobs that require both a JD and bar passage.
That's a three percent increase from last year.
But the gain is somewhat illusory. That's because there were fewer graduates in 2017 and fewer jobs for them to move into – further evidence of a continued contraction in the legal employment market.
Let's look a bit closer at the numbers, as reported by the ABA Section of Legal Education and Admissions to the Bar.
A total of 34,922 people graduated from the 204 ABA-accredited law schools in 2017. That was nearly 6 percent fewer than the class of 2016, which had 37,124 graduates.
Of the 2017 graduates, 75.3 percent were employed in full-time, long-term bar passage required or JD Advantage jobs roughly 10 months after graduation. That compares to 72.6 percent of graduates who reported similar job status last year.
You can view the aggregate data here. And this table provides select, side-by-side comparisons between the classes of 2017 and 2016.
The ABA requires law schools to publicly disclose employment outcomes. These and other statistics are posted to the Section of Legal Education statistics website.
8 Percent Still Looking for Work
Here are some other employment statistics for 2017 graduates:
66.2 percent have long-term, full-time jobs.
68.7 percent have jobs that required bar passage.
45.9 percent are employed in law firms (2 to 500 attorneys).
12.2 percent are working in business and industry.
12 percent have government jobs.
9.3 percent have clerkships (federal, state and other).
4.7 percent have public interest jobs.
1.3 percent opened solo practices.
1.3 percent had long-term, part-time positions.
11.8 percent were in positions where their JD was an advantage.
7.9 percent were unemployed or still seeking work.
Are you a 2017 law graduate? Are you working? Please share your experience.
Sources: