7 Ways to Do SEO On a Shoestring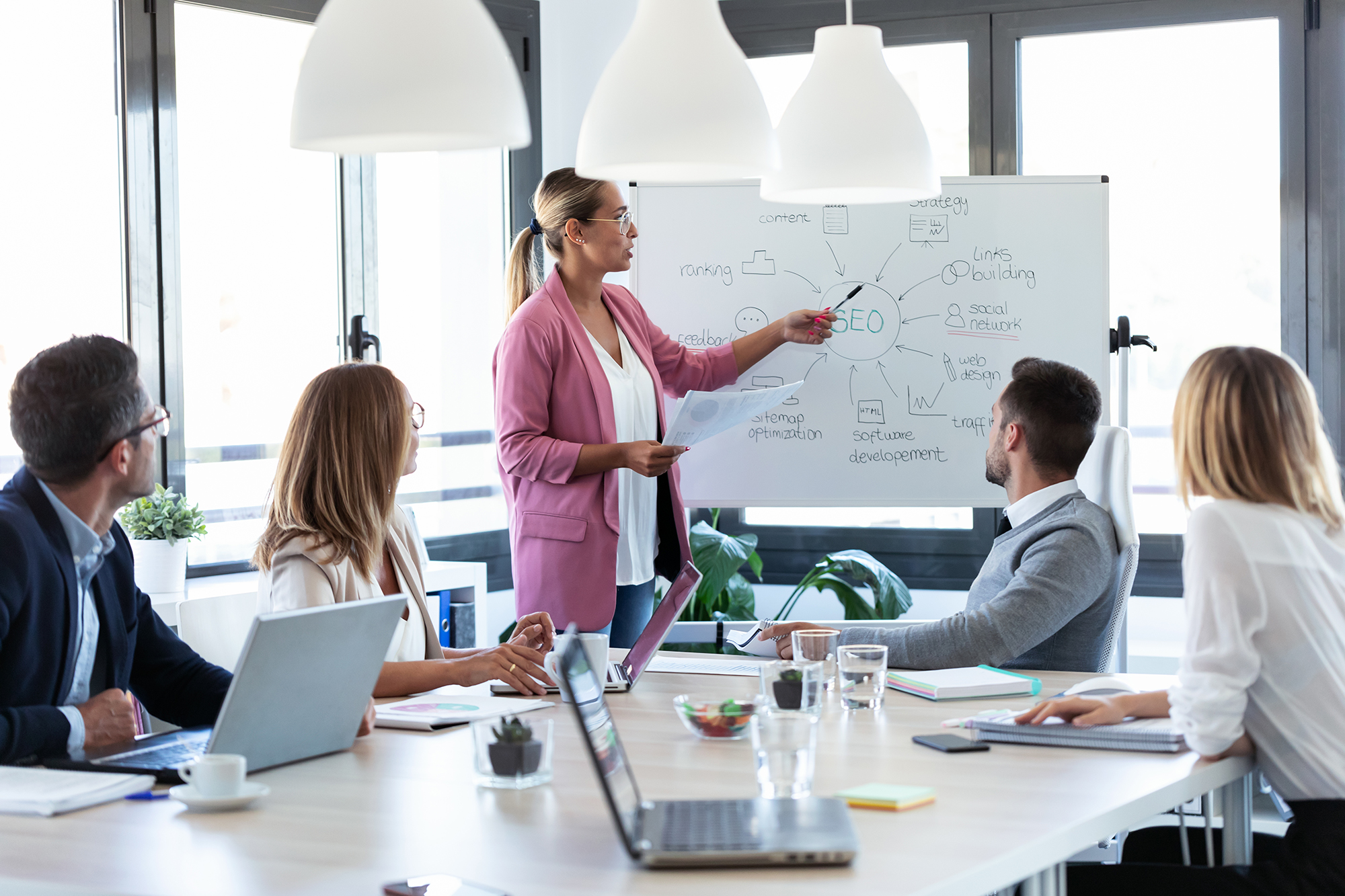 You might think Search Engine Optimization is only for firms with big marketing budgets, but you can do it effectively on a shoestring.
And the benefits are manifold.
For instance, SEO can boost walk-in clients as well as website traffic. And when done correctly, it enhances the client's experience – meaning more referrals and repeat business.
"Believe it or not, SEO is not just about pleasing the Google gods," writes Jason Hennesey of Hennesey Digital. "In actuality, your goal should be to provide the best website experience, content, and information to your prospective visitors. SEO improves user experience (UX) because UX is included in Google's known ranking factors. The speed, interactivity, and accessibility of your website are all important in terms of pleasing visitors and letting Google know your website is optimized. A great UX keeps users on your website for longer and encourages them to 'opt in' (contact you) rather than going to your competitors."
Read "How Does SEO Help Law Firms: 10 Benefits" by Jason Hennesey in the National Law Review here.
Lawyers Mutual makes sure your practice is optimized for safety and success. Our Byte of Prevention blog brings you vital news, alerts and practice management pointers for North Carolina law firms. Our Client Services Department is available to help you work through challenges, whether it's building teamwork or improving your bottom line. And our Claims Department is by your side when trouble strikes. Stay ahead of the curve by being insured with Lawyers Mutual.
7 Ways to Do SEO On a Shoestring
Post fresh, original content on your website. This will boost organic SEO, which is Google gold. Focus on content that will differentiate you from the pack. If you're a personal injury lawyer with specialized expertise in bicycle accidents, load your site up with information that will be of interest to the cycling community: tips on bike safety, reviews of helmets, links to other gear, directions to bike trails in your area.
Think locally, attract locally. Post content that emphasizes your physical location. This could include everything from a list of your favorite local restaurants to photos of your physical office (if you have one) and surrounding businesses. "Localization sends geo-specific 'cues' to Google telling it where your business exists and the areas it serves," writes Hennesey. "[This] makes it more likely you will appear in the right local search results for the right audience."
Start a blog. If you don't have one already, launch a blog – either on your website or as a free-standing site. Post informative and entertaining content. Write about topics that interest you, regardless of whether they have a connection to the law. If you're a dog lover, write about your new pup (be sure to include photos; puppy videos are a proven winner). If you enjoy sports, write about local high school teams.
Use keywords. See what words, terms and phrases consumers are using to find a lawyer and sprinkle those keywords into your content. Google offers free keyword search tools.
Upgrade the loading speed of your website. From Hennesey: "Google assesses a website's Core Web Vitalsin order to determine that a website is fast and that its content is easily rendered to users. In other words, it wants to ensure that when users land on your site, it doesn't take decades for your content to load. Slow website speed can be a huge deterrent to potential clients. If your website takes too long, they are likely to go elsewhere. Also, slow website speed often means you have 'heavy' images and code on your site, which can essentially glitch out or fail to load when users interact with them."
Put videos on your website. Give visitors a virtual tour of your website. Tell clients what to expect in an initial interview. Show your puppy rolling on the floor (did we mention how much people love puppy videos?). DIY is fine. Just make sure the video doesn't take forever to load.
Ask others to link to your website. "Backlinks (links from other websites) are essentially votes of confidence from outside sites that your website is informative, factual, and valuable to users," according to Hennesey. "Earned authority can improve your website's appearance in search. At the same time, links from other websites can drive additional traffic to your website. Blogging, content marketing, and outreach are just a few ways law firms can earn backlinks for SEO."
Cited source: Does Search Engine Optimization Help Law Firms? (natlawreview.com)
Lawyers Mutual is on your side as you adjust to practicing law post-COVID. Our email newsletter "Practice Reimagined" offers timely tips, pointers and valuable links on wellness, work-life balance and quality of life – delivered straight to your in-box. Lawyers helping lawyers. It's what we've been doing more than 40 years.