7 Tips for Painting a Picture for the Jury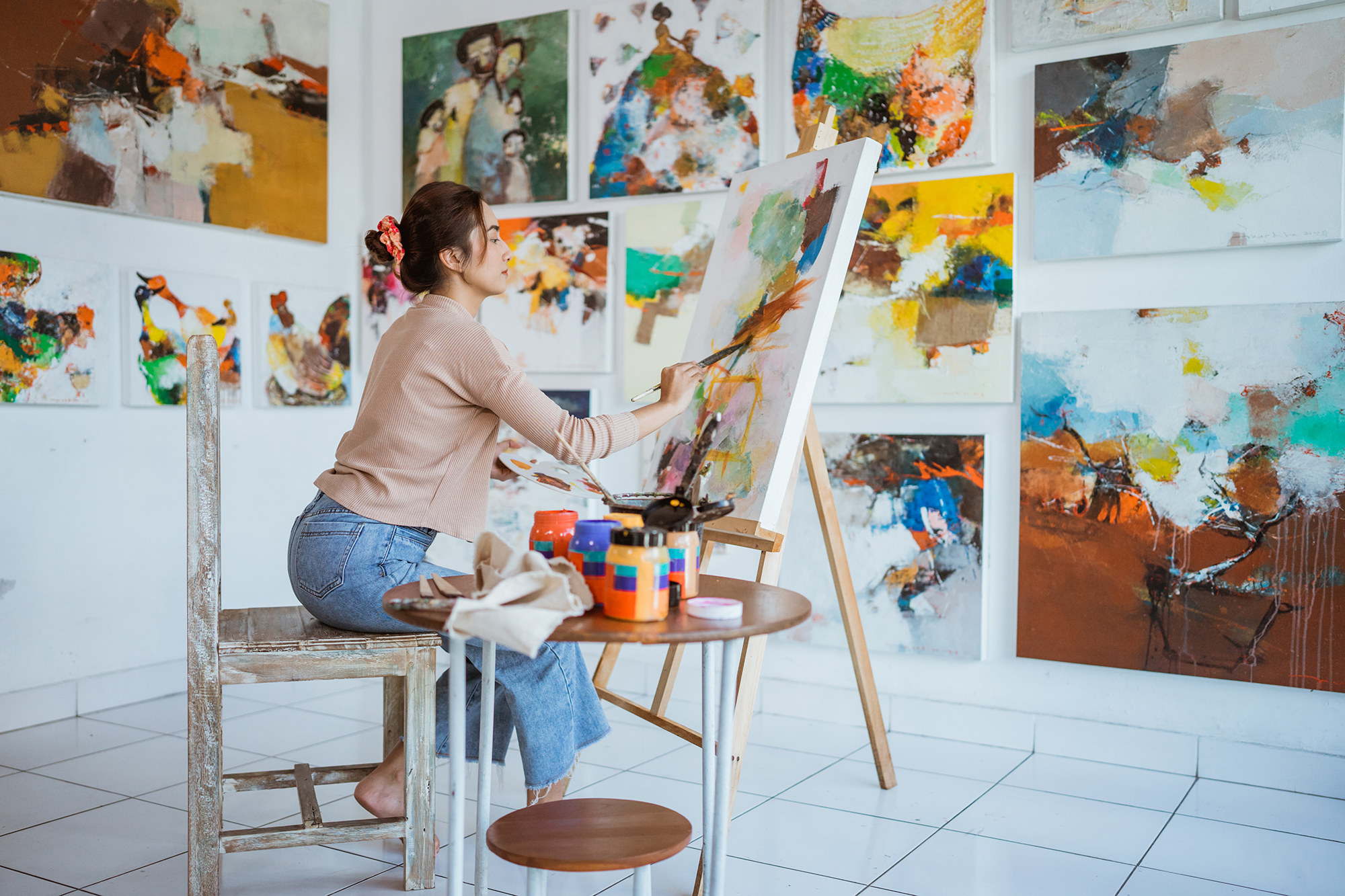 Way back in Trial Advocacy, you learned that a picture is worth a thousand words when it comes to persuading a jury.
In this era of TikTok, Netflix and Zoom, pictures have become even more important.
"The heavy use of social media platforms has wired some modern viewers to become visual learners," according to this article in the National Law Review. "When these individuals are seated in the jury box, information presented in simple pictorial forms can lead them to achieve high levels of understanding and retention of case information."
Keep reading for practical pointers on painting a winning portrait at your next trial.
Lawyers Mutual is here for you at every stage of your law career: from your first day on the job to your last day before retirement. Our Byte of Prevention blog features industry news, tips and valuable links on everything from work-life balance to winding down your practice. Our email newsletter "Practice Reimagined" brings cutting-edge insights straight to your in-box. And our skilled team of underwriters, claims counsel and risk management professionals are by your side when you need us most. Lawyers helping lawyers. It's who we are, and it's what we've been doing since 1977.
Creating a Dynamite Visual Jury Presentation
Here are seven tips for winning visuals at trial, courtesy of the National Law Review and litigation tech writer Stacey Jordan:
Keep it simple. The simpler you can tell your story, the easier it will be for jurors to understand it.
Think visually. "To ensure the jury will have a clear understanding of your messages, it is important to strip complex concepts down to basic shapes," writes Jordan. "Sketch all the relatable thoughts that pop into your head while you are reading story chapter outlines, even if you decide to only turn some of them into computerized graphics."
Have a theme – and be consistent. "Backgrounds, color schemes, images, and typeface decisions are major components for setting the tone of your courtroom messages. The combination of these elements can determine the mood of the entire presentation."
Don't use splashy and ornate graphics. You want to enhance the story you're telling, not overwhelm or distract from it."
Location, location, location. "Control the way the jurors gaze at certain aspects of your designs by carefully positioning display elements. The conscious placement of images can lead the jurors' eyes along an invisible path from one element to the next. A good rule: the artwork that is the main focal point of each of your presentation displays should utilize the largest image or boldest color," according to Jordan.
Play to your strengths. "What type of presenter are you? Are you linear or nonlinear? If you are a linear presenter, you are probably comfortable with a PowerPoint presentation because it goes from one slide to the next without skipping slides," writes Jordan. "If you are nonlinear, you may want to go back to basics and use an overhead projector, large presentation boards, or a combination of both."
Less is more. Gen-X and Gen-Y jurors are accustomed to consuming information in sound bites and snippets. Convey your ideas succinctly and impactfully.
Source: Utilizing Visual Presentation for Visual Learning Jurors (natlawreview.com)
Why choose Lawyers Mutual for your financial protection? One reason is experience. Lawyers Mutual has been in business since 1977 and insures more than 8000 lawyers in North Carolina. We've been providing continuous protection from professional liability to NC lawyers longer than any other insurance company. Another reason is stability. The company's financial strength is absolute. Since 1999, Lawyers Mutual has paid dividends fourteen times, with more than $8 million dollars returned to policyholders since 2011. Want even more reasons? Visit our website, give us a call, or ask a colleague why Lawyers Mutual is the smart choice for liability coverage.