6 Tools for Law Office Disaster Preparedness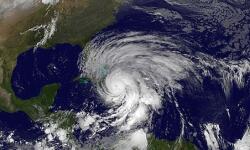 In the aftermath of Sandy, our thoughts and prayers are with the storm victims and their families.
Life is flickering and fragile. Extreme weather events remind us of this. No one can predict exactly when disaster will strike, nor can we accurately foresee all the consequences.
What we can do is plan ahead, so that we are ready for the worst.
For law firms, disaster planning covers four broad considerations:
People. They come first, of course. Priority number one is protecting the health and safety of those who work with us and their families. When should the office be closed and everyone sent home? How do people get out of the building quickly and safely? What happens if some are trapped inside?
Work flow. What if we are unable to physically access the office and get our hands on individual case files? How do we prevent work from grinding to an unnecessary or prolonged halt? How to make sure important tasks are done and critical deadlines met?
Systems. Are our computers and communication devices adequately backed up? Protected against electrical surges or failures? Mobile technology allows us to plug into our systems and keep working even at a distance.
Recovery. How to put the pieces back together after the crisis has passed? Sometimes the aftermath and cleanup is as traumatic as the actual event.
This is heavy stuff.
Fortunately, help is available. Following are some key resources for North Carolina lawyers:
The law is a service profession. Our mission is to help.
Be well.
For more information, follow us on: Twitter, Facebook, & LinkedIn.
Jay Reeves is an attorney licensed in North Carolina and South Carolina. He has practiced in both states and was Legal Editor at Lawyers Weekly and Risk Manager at Lawyers Mutual. He writes the Risk Man column of practice pointers and risk management tips. Contact jay.reeves@ymail.com or phone 919-619-2441.