6 Tips on Documentation From Charlie's Angels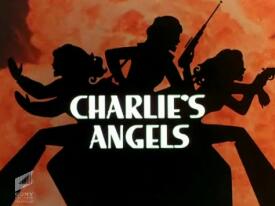 It is a rare day in risk management that we stumble across a story that includes both Andy Warhol and Charlie's Angels. 
But it happened recently, when I read about a nasty legal wrangle over a multi-million dollar portrait of Farrah Fawcett.
Underlying the squabble is a risk management lesson on the importance of documentation.
Let's start by looking at the facts.
Farrah, Ryan, Andy and the University
Fawcett, who attended the University of Texas at Austin, left a sizable art collection to her alma mater when she died in 2009.
The university happily accepted the bequest. But it claimed one painting – a Warhol rendering of Farrah – was missing. That particular piece is hanging on the wall of the Malibu home of Ryan O'Neal, the star of  Love Story and Farrah's on-again, off-again partner for more than 30 years.
O'Neal says the portrait – appraised at up to $12 million – was given to him by Andy himself, and that it was never Farrah's to give away. The university's lawyers disagree.
The dispute will likely go on for months or years. It will no doubt involve many thousands in attorney fees.
And the whole mess could have been avoided if the parties had taken a moment to scribble a few lines on a piece of paper.
Write It Down
Risk managers love to preach about the importance of documentation. But some lawyers still haven't gotten the message.
Here, then, are six benefits of putting things down in writing:
You provide better legal service. Doctors understand that a well-documented medical record is not just good risk management – it's an indispensable element of quality care. The same is true for lawyers and their case files. A well-documented file offers an accurate picture of what has happened to date, and it provides a roadmap for going forward as well.
Your clients get continuity of care. If a file is nicely documented, others can pick it up and begin working on it without missing a beat.
You earn more money. Lawyers who keep careful, detailed records of what they do on a case are better able to bill for their work – and get paid for it.
You can mount a stronger defense. "Nothing is happening in my case," is a common accusation of clients who complain to Lawyers Mutual or the State Bar. A well-documented file can refute the charge that you have been asleep at the wheel.
You can repurpose and recycle valuable work product. We sometimes don't get maximum bang from the pleadings, forms and legal research we do on any given case. Many of these documents can be used later. A forms bank or research database can save time, manpower and money.
You avoid disputes down the road. The Farrah Fawcett litigation illustrates how failing to document an important event when it happens (such as the gift of a million-dollar portrait of your girlfriend) can lead to disagreements in the future.
Technology can make documentation a breeze. Creating a document can be as easy as saying open sesame. Cloud computing lets us store a vast amount of data at little or no cost.
So don't be like Ryan and Farrah. The next time a famous artist asks you to sit for a portrait, pay attention to the details – and put them in writing.
Jay Reeves a/k/a The Risk Man is an attorney licensed in North Carolina and South Carolina. Formerly he was Legal Editor at Lawyers Weekly and Risk Manager at Lawyers Mutual. Contact jay@lawyersmutualnc.com, phone 919-619-2441.
Sources: