6 Law Practice Lessons From Airbnb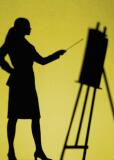 Imagine taking an old idea – renting out a spare bedroom, for example – and getting rich by giving it a hip, modern twist.
That's the story of Airbnb. When it launched nine years ago, critics complained there were already plenty of platforms for finding a short-term rental, including vacation listings, classified ads and Craigslist. Why would anyone go to this new site?
Well, for starters Airbnb was designed to be easy to use and visually appealing. This alone set it apart from competitors. And it broke down barriers between buyers and sellers by promoting a sense of sharing, rather than purchasing.
The results speak for themselves. In less than a decade, the company is valued at $30 billion, with three million listings worldwide, while becoming both a consumer sensation and enemy number one of the hotel industry.
Its strategy for success can also work wonders in your law practice.
Practice Pointers From Airbnb
Fortune magazine writer Leigh Gallagher wrote the book – literally - on Airbnb. Count her among those who rolled their eyes at first.
"What is it about these tech startups, I remember complaining to a colleague at the time," she writes here. "[T]hat think they can take an old, unoriginal idea, gloss it up with a slick, minimalist, design-friendly website and re-release it back onto the marketplace as something new?"
Here is what made Airbnb different from the get-go:
     1.) It paid attention to aesthetics. Two of Airbnb's three founders were graduates of the Rhode Island School of Design. This artistic sensibility was used to create a pleasurable "user experience," writes Gallagher. "The site was fun and easy to use. The photos were big and lush and inviting, users' profiles and reviews were a big part of the experience, and payment was seamless and contained on the site itself."
Law Practice Tip: Log onto your website. Write down the first three impressions that strike you. Don't think too hard. Go with your first thoughts. Examples: took a long time to load, text was hard to read, photo looked great. Ask your officemates to do the same thing. Compare notes. Use these observations to tweak your site.
     2.) It offered something new. Airbnb wasn't just a gussied-up Craigslist. Its biggest innovation was bringing home rentals to the heart of big cities. Previously, most rentals were in vacation or resort spots. Airbnb plowed new ground by going urban.
Law Practice Tip: Brainstorm ways you can match your skillset to your physical location. If you do estate planning and live in a rural area, for example, you could post an article on inheriting the family farm. If you practice family law in a city, you might give clients a guide to downtown day care services.  
     3.) It appealed to millennials. Airbnb recognized that millennials like to travel and have unique getaways.
Law Practice Tip: Talk to millennials in your firm and outside. Ask why they would consult a lawyer. Find out what would attract them to X over Y.
     4.) It didn't try to be all things to all people. Early on, Airbnb understood that some travelers prefer the consistency, uniformity and amenities of an ordinary hotel. The company did not waste time or resources trying to market to them.
Law Practice Tip: Identify your ideal client. Focus your marketing and advertising efforts on getting and keeping them, and don't worry about the others.
     5.) It showed people a new way to make money. Through Airbnb, an ordinary renter could make money on their residence without having to own it.
Law Practice Tip: Instead of focusing on fees and costs, talk to clients about how much money they might be able to save – if not short-term, then in the long run – through your services.
     6.) Be creative. One thing that made Airbnb popular was it offered a whimsical array of inventory: treehouses, castles, teepees, shipping containers. 
Law Practice Tip. Think of ways to lighten the mood in the office. Perhaps redecorating the waiting room or adding a fun feature to your website (such as "On This Date in Legal History"). Don't go overboard. But realize that the more you can de-stress the experience of seeing a lawyer, the more your clients will keep coming back.
Have you used Airbnb? What was your experience?
Source: