50 Hours a Year for the Public Good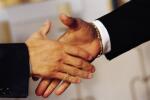 Have you got your 50 hours in yet?
I'm not talking about CLE. Nobody needs that much education.
No, I'm talking about Rule 6.1 of the Rules of Professional Conduct, which says, "A lawyer should aspire to render at least 50 hours of pro bono public legal services per year each year."
Adopted in 2010, Rule 6.1 is relatively new. But the idea that every lawyer – regardless of status or workload – should find time to serve the disadvantaged is not. It was first formally expressed in 1969 when the American Bar Association adopted the initial Code of Professional Responsibility.
Not a Requirement, Just a Great Idea
Note the word "aspire." The 50-hour goal of Rule 6.1 is voluntary, not mandatory. There is no penalty for not reaching it. And yet, the need is very real.
Consider these facts:
More than 2 million North Carolinians – or 23 percent of the population – are eligible for legal aid.
Since 2008, the demand for legal aid has risen 30 percent.
During that same period, funding has been slashed up to 50 percent.
Eighty percent of the civil legal needs of poor people go unmet each year.
Thirty-two percent of all children and 16 percent of seniors are eligible for legal aid that is becomingly increasingly inaccessible.
There is only one legal aid lawyer for every 13,170 people who are eligible for free services. By contrast, there is one private attorney for every 562 people in the state.
Many Types of Service
You don't have to necessarily represent clients for free to meet your personal 50-hour goal. You can work with "charitable, religious, civic, community, governmental and educational organizations in matters designed primarily to address the needs of persons of limited means."
You can contribute financial support to groups that help poor people. You can serve on a bar association committee, participate in Law Day activities, speak at a continuing legal education seminar or serve on your local legal aid board. Or you can volunteer at homeless shelters, women's centers or food pantries.
Click here to learn about specific pro bono opportunities. There's no better gift for the holiday season!
Sources:
Jay Reeves a/k/a The Risk Man practiced law in North Carolina and South Carolina. He is a former Legal Editor at Lawyers Weekly and Risk Manager at Lawyers Mutual.