5 Ways to Thrill Business Clients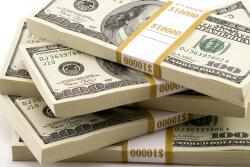 It seems small business clients are unhappy with the quality of the legal services they're getting, according to recent reports.
The main reason: too much talk and too few concrete solutions.
They're also unhappy at getting billed for everything from pricey lunches to first-class air fare.
Following is from the Wall Street Journal:
After the recession sparked a widespread revolt over generous law-firm fees, clients are increasingly raising objections to big bills for legal miscellany.
Invoices for food, photocopies and legal research—items that once were rubber-stamped by companies—are drawing howls. As for charges for first-class flights? Clients are simply saying, "No more."
One in-house attorney said it "drives me insane" to go to a meeting at an outside law firm and get billed for the food.
Business clients are curbing legal costs by limiting the number of attorneys who can work on any individual project. Some are buying their own subscriptions to legal databases like Westlaw and LexisNexis and requiring law firms to use that account in order to monitor research time.
Other corporations are investing heavily in electronic billing software to keep tabs on legal outlays. And a growing number are insisting on flat fees for outside law work – leaving it up to the firm to figure out how to stay within budget.
"The decision to take two people to a meeting or four—that's their call," Mark Chandler, general counsel at Cisco Systems, told the Journal
Across the pond, lawyers in Great Britain are facing similar pressures.
A survey of 9,000 small business clients by The Legal Service Board (LSB), which regulates lawyers in England and Wales, showed that only one in eight was happy with its attorneys – a finding one LSB strategy director deemed "startling."
5 Ways to Make Small Business Clients Happy
Don't try to profit from expenses. Law firms are allowed to pass on "reasonable charges," according to a 1993 opinion by the American Bar Association, but "the lawyer's stock in trade is the sale of legal service, not photocopy paper, tuna fish sandwiches, computer time or messenger services."
Don't dare your clients to pick up the phone. Good communication is key to a successful outcome. Clients may stay away if they fear getting billed every time they talk to you.
Meet your client's expectations. "We say [to outside firms], overhead is overhead, and that's part of your cost of doing business," said Jeffrey Carr, general counsel at FMC Technologies.
Consider doing some legal research on your own time. A poll of 64 law firms by the consulting firm of Mattern & Associates found that 80 percent had clients who balked at paying for legal research and 69 percent said they had clients who simply wouldn't pay at all. What do clients love? Well-informed lawyers that don't charge a fortune to get up to speed on a case.
Eliminate runners and couriers. Use digital uploads, shared cloud servers and email submissions instead.
Jay Reeves a/k/a The Risk Man is an attorney licensed in North Carolina and South Carolina. Formerly he was Legal Editor at Lawyers Weekly and Risk Manager at Lawyers Mutual. He and Erik both love coffee. Contact jay.reeves@ymail.com, phone 919-619-2441.
Sources: