5 Ways to Land a Top Law Job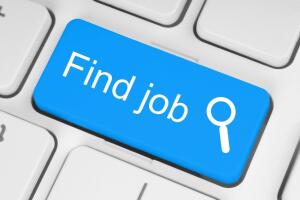 The three top employment websites (in order of daily traffic) are: (1) Indeed.com (2) CareerBuilders and (3) Monster.com.
The first two are essentially classified ads for jobs worldwide. They don't try to be much more. Think of them as global editions of "Employment Wanted" and "Employment Available" classified ads. You can search for jobs by keyword or geographic location, and you can post your resume online and wait for future employers to contact you.
Monster – the granddaddy of job search engines – tries to be something different.
The site was a success from the day it was created in 1999, helped in no small part by a series of clever and popular Super Bowl ads. Every day, Monster posts more than a million jobs. Tens of millions of job seekers search its database.
What makes Monster unique is its career development and information resources, such as:
How to Answer Tricky Interview Questions
5 Key Steps to Working in Healthcare Administration
Comparing Job Benefits of the Three Top Hardware Store Employers
5 Essentials of a Law Job Search
A recent Monster post – from senior writer Peter Vogt – outlined five job search essentials:
A custom-tailored resume. Your resume will be the first impression you make on a potential employer. Tailor yours specifically to the opening. Do your homework. Why are you the perfect match for the job? A cookie-cutter resume will sink to the bottom of the applicant pool. "This is by far the most important step in any job search," says legal placement director Derrick Brummell. "[A]nd to be honest it's the step I find candidates mistakenly focusing on least."
Networking and relationship building. Employers offer jobs to candidates who are safe bets. A recommendation from someone the employer trusts is worth its weight in gold. Build a potential referral base by getting to know as many lawyers as possible. "Meeting attorneys and developing relationships with them in a relaxed, noninterview setting is a good way to demonstrate that you have initiative and intellectual curiosity," says Deborah Schneider, coauthor of Should You Really Be a Lawyer? But don't stop with lawyers. Branch out to others in your social network. Let them know you are looking for work. Ask them for a heads-up if they hear of a promising opportunity.
Purposeful targeting. Don't take a scattershot approach of flinging resumes and applications at any job that comes along. "There are tools such as Martindale that allow you to conduct searches on law firms by practice area, size and location," says Brummell. "You can then generate a list of options that fit your criteria, go to their websites and pursue suitable positions at those firms."
Faithful follow-up. Many candidates lose out because they don't take the time to follow up an interview or resume-submission with a phone call or email. Better yet: send a hand-written note.
Tapping available help. When was the last time you paid a visit to your law school's career center? Your future might well be waiting for you there. "[M]eet with a career counselor who can help you refine your job search strategy, review your resume, create a networking game plan and offer support throughout the process – so that your job search is less stressful and more effective," Schneider says.
Have you used an online job search engine? Which ones have paid off? Send us a comment.
Sources:
Indeed.com http://www.indeed.com/
CareerBuilders http://www.careerbuilder.com/
Jay Reeves a/k/a The Risk Man is an attorney who has practiced North Carolina and South Carolina. Formerly he was Legal Editor at Lawyers Weekly and Risk Manager at Lawyers Mutual. Contact him at jay.reeves@ymail.com.