5 Ways to Avoid A Costly Conflict of Interest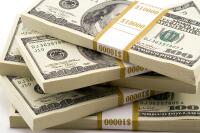 Conflicts of interest can be a difficult ethical concept to wrap your mind around.
A conflict can arise from conditions inside or outside the firm. It can pop up in individual cases. It can happen even though you have done nothing wrong.
Sometimes it is hard – maybe even impossible – to identify every potential conflict that might be coming down the road.
Other times, not so much.
A case in point: a top firm in Philadelphia has been hit with a $25 million malpractice lawsuit because of  an alleged conflict of interest in a divorce case.
The facts, as reported in Professional Liability Matters, are straightforward. In 2009, a woman retained the firm to represent her in a divorce matter. Her husband held a high position at Morgan Stanley. While the case was ongoing, the firm was retained by Morgan Stanley for representation in an unrelated transactional matter.
$25 Million Sought for Divided Loyalty
From Professional Liability Matters:
According to the malpractice complaint, this potential conflict of interest of simultaneously representing the wife and her husband's employer was never disclosed and allegedly negatively influenced the manner in which the law firm handled the matrimonial case.
The plaintiff now claims that the firm put its interest in developing the client relationship with Morgan Stanley above hers thereby causing her to unknowingly give-up certain rights in the divorce proceedings.
The appearance of a conflict of interest may, at the very least, anger a client and prompt them to reconsider the allegiance of all classes of professionals. Conflicts of interests come in all shapes and sizes, but the best practice is to openly disclose any possible conflict and allow the client to decide how to proceed.
5 Tips for Avoiding A Conflict of Interest
Even if there is no conflict at the start of a case, keep your radar on as the matter proceeds – and even after it ends. Some conflicts appear over time. Others may arise after the matter is concluded.
Have a system to check for conflicts of interest. Lawyers Mutual has risk management handouts that can help you set up a system to suit your practice needs.
Take action at the slightest hint of a conflict. Talk to your client. Discuss the situation with a senior partner. Don't just keep silent and look the other way.
Full disclosure and client consent can often defuse a sticky situation and prevent a costly malpractice claim.
Review N.C. State Bar Rules of Professional Conduct 1.7 through 1.11 at your next staff meeting.
Jay Reeves a/k/a The Risk Man is an attorney licensed in North Carolina and South Carolina. Formerly he was Legal Editor at Lawyers Weekly and Risk Manager at Lawyers Mutual. He prefers New York style pizza. Contact jay@lawyersmutualnc.com, phone 919-619-2441.
For more information:
North Carolina State Bar http://www.ncbar.com/rules/rules.asp

Professional Liability Matters http://professionalliabilitymatters.com/2013/06/03/alleged-conflict-of-interest-leads-to-malpractice-suit/