5 Tips for Battling Zoom Fatigue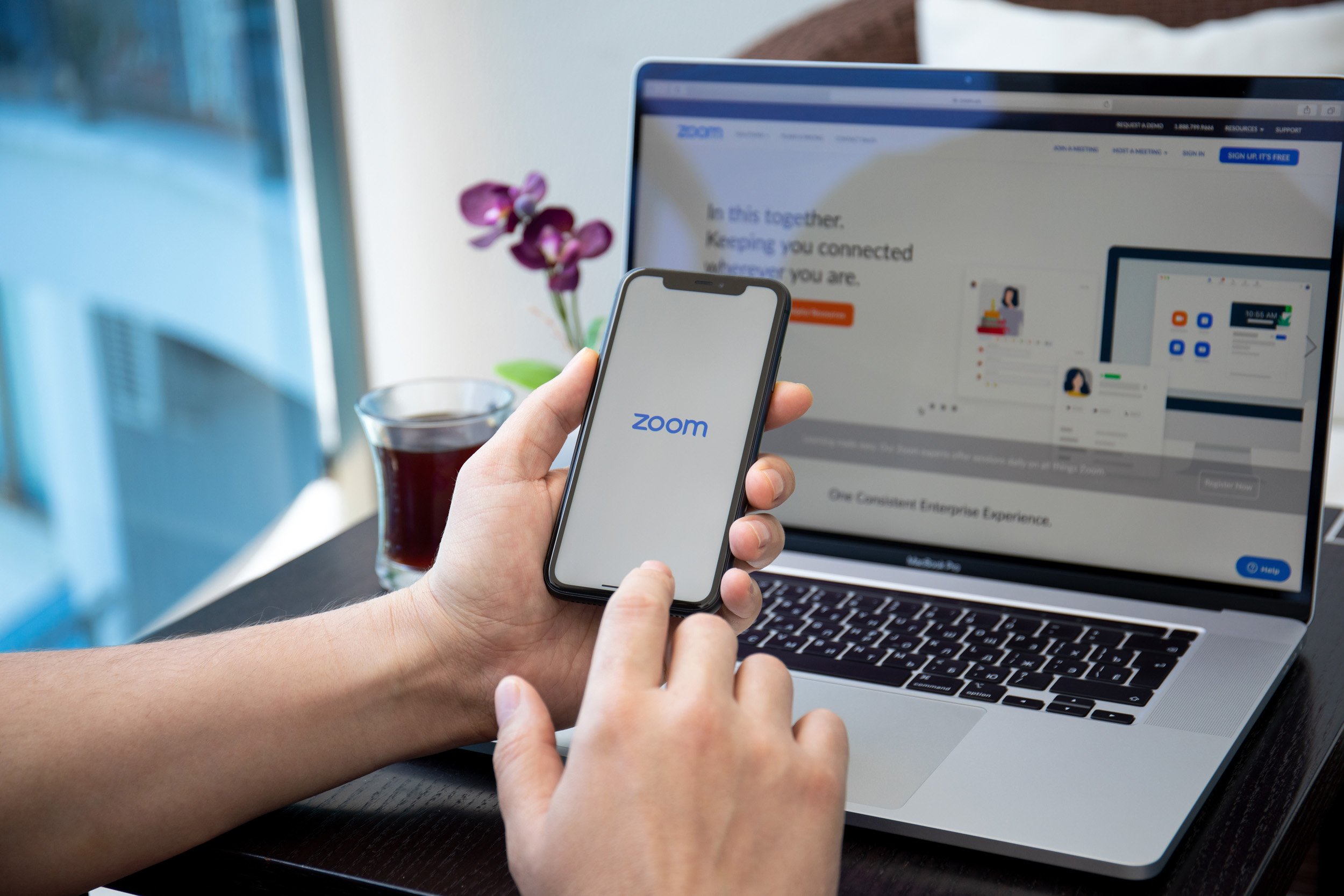 One factor that is contributing to Zoom fatigue is having to work extra hard to communicate your thoughts and feelings accurately.
Ordinary cues like body language and tone of voice are missing. Spatial context is gone. It is difficult to be precise, especially in group conferences when you may only have a few moments to make your point.
"When you're making a presentation or conducting a meeting in a conference room, it's easy to tell when people are engaged and when they check out," writes Stephanie Vozza for FastCompany. "If you're open to them, body language clues can help you know when to change your delivery or ask for questions. When you're in a Zoom room, however, much of the context is missing."
Stay ahead of the curve by being insured with Lawyers Mutual. Our email newsletter "Practice Reimagined" offers timely tips, pointers and valuable links to keep you safe and successful in the new normal.
5 Tips for Battling Zoom Fatigue
"Remember all that stuff you've known forever about what makes meetings more effective, that you never bothered to do, like having an agenda or coming prepared?" writes Vozza, quoting Karin Reed, CEO of Speaker Dynamics. "All of that is more important online because the flaws in the process are even more obvious."
Following are five tips from Vozza's article for overcoming Zoom's limitations and communicating like a pro.
Have some icebreakers ready. Hint: it's okay to talk about the weather.
Lack of eye contact doesn't mean you're not listening. "Don't interpret someone's body language as compared to when they're in real life meeting," writes Vozza. "We're not the same when we're in these tiny boxes."
Don't just talk, communicate. To communicate effectively onscreen, you must change your mindset. "Simply looking at your camera is not going to make you an effective virtual communicator. The camera is the conduit to your conversation partner. Focus not just your eyes, but your energy through the lens, in order to truly connect with the person or people on the other side. Otherwise, you will just look like you're being held hostage by the camera lens."
Don't become a talking slideshow. "Stop letting your slides dominate the screen," writes Vozza. "You bring the value to the meeting, not your visual aids. The in-person equivalent of doing this would be introducing yourself and then turning your back on the audience while reading off your slides for the entire slide deck. Instead, deliver your presentation in digestible chunks, sharing only a few slides at a time before toggling back to gallery view."
Keep things on track. One way to do this is by circling back every 10 or 15 seconds to remind everyone why you're there. "When you're sitting and staring at a computer, it can be easy to forget what you were there to accomplish?"
Source: Fast Company
Jay Reeves is author of The Most Powerful Attorney in the World. He practiced law in North Carolina and South Carolina. Now he writes and speaks at CLEs, keynotes and in-firm presentations on lawyer professionalism and well-being. He runs Your Law Life LLC, which offers confidential, one-on-one consultations to sharpen your firm's mission and design an excellent Law Life. Contact jay@yourlawlife.com or 919-619-2441.