5 Tips for a Successful Marketing Plan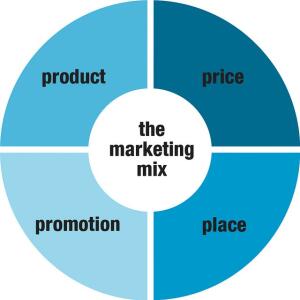 Are you spending at least 3 to 4 percent of your annual revenue on marketing?
If not, you're lagging behind your competitors.
That's according to law practice advisor Larry Bodine, who notes that law firm marketing expenditures rose to 3.4 percent in 2013 – up from 2.3 percent in 2012.
And speaking of marketing, do you have an actual plan for growing your practice – and is your plan in writing? If not, you're probably wasting time, money and energy.
That nugget comes from marketing guru Tom Kane, who emphasizes the importance of putting all your brilliant, abstract ideas into tangible, concrete form.
Those Who Fail to Plan …
I turned to Bodine and Kane because they are two of the leading thinkers when it comes to legal marketing.
Both agree that step one is having a coherent strategy for taking your practice to the next level. Here are five tips for getting there:
Any old plan is better than no plan at all. Your marketing plan doesn't have to be long – one page or even one paragraph will do for starters. It doesn't have to be elaborate. Heck, it doesn't even have to use complete sentences. The important thing is not to thrash about erratically – Start a blog! Present a seminar! Buy Google ads! – but to create a clear blueprint for organized action.
Be specific. "The more specific, the better," says Paula Black. "Don't say 'I want more clients.' Say 'I want to double my revenue in 2015' or 'I want four new clients by April 1.'"
Stretch yourself. Kane urges lawyers to leave their comfort zone when considering marketing strategies. See yourself as an introvert? Make a point of scheduling one lunch meet-up or networking event every week. Afraid of technology? Take a LinkedIn tutorial.
Ask someone on the outside to evaluate your progress. From Black: "[Y]ou need someone to hold you accountable. Someone who understands your plan, someone who knows you well, and someone who will check in with you frequently to see how you're doing. This could be a close friend, a colleague, or a business development coach. The bottom line is that you need someone who can keep you motivated and can get you back on track when you get distracted."
Be flexible. Scrap plans that aren't paying off. Improvise. Be on the lookout for new marketing opportunities as technology and circumstances change.
It's never too late to prepare a marketing plan. You don't have to wait until the end of the year or the end of this week. Start today.
Do you have a marketing plan? Is it in writing? We'd love to hear what works and doesn't work for you.
Sources:
Jay Reeves a/k/a The Risk Man is an attorney who has practiced North Carolina and South Carolina. Formerly he was Legal Editor at Lawyers Weekly and Risk Manager at Lawyers Mutual. Contact him at jay.reeves@ymail.com