5 Things You Should Know About Your Exposure to Computer Hacking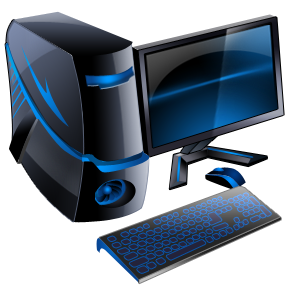 Did you know that 15 percent of law firms have reported a computer breach?
Or that the threat of digital trespass is so great the FBI has issued a warning to lawyers: "Hackers see attorneys as a back door to the valuable data of their corporate clients!"
Those are just two of the important – and alarming – facts presented by a panel of experts at Lawyers Mutual's Put Into Practice seminars.
These days, it is not just unlucky or careless lawyers who are getting hacked and scammed. Good attorneys in increasing numbers are finding themselves the target of an embezzlement, fraud or email scheme.
Lawyers Mutual Cyber Avengers
In response, Lawyers Mutual has assembled a cyber-prevention team of claims attorneys, risk managers and insurance specialists.
Think of them as the A Team for computer safety. The cyber-superheroes are hitting the road to educate North Carolina lawyers on the latest online scams and shams. They point out red flags. They offer practical tips for protection.
Above all, they caution attorneys to stay alert and be proactive.
Here are 5 things you should know:
You can only disburse funds from your trust account only when the money is actually there. But it is impossible to know for certain when some deposited checks have been accepted and "irrevocably credited" by the payor bank. RPC 191 warns that the delay could be as much as 15 days.
There are a number of different counterfeit check scams currently making the rounds. Among them: the Business Loan Scam, the Debt Collection Scam, the Collaborative Family Law Agreement Scam, the Child Support Scam and Malware Attacks. If you fall into one of these traps, the N.C. State Bar requires you to reimburse your trust account for any resulting loss.
Red flags for email scams include: messages from "clients" from another country, pie-in-the sky promises, assurances of easy fees and offers to mail you a (bogus) certified check.
Less than one-third of companies are insured against cyber attacks, but a whopping 76 percent believe the risk is as great as a natural disaster like a flood or hurricane.
The average cost of a data breach is more than $200 per compromised record.
The Lawyers Mutual cyber protection panel will appear at Put Into Practice seminars in Greensboro on November 14, Clemmons on November 21 and Concord on November 22.
Learn more or register for three free hours of CLE credit here.
Jay Reeves a/k/a The Risk Man is an attorney licensed in North Carolina and South Carolina. Formerly he was Legal Editor at Lawyers Weekly and Risk Manager at Lawyers Mutual. He wrote the short story "Nylon and Steel" that appears in the latest N.C. Bar Journal. Contact jay@lawyersmutualnc.com, phone 919-619-2441.