5 Takeaways From Endless Simpson Saga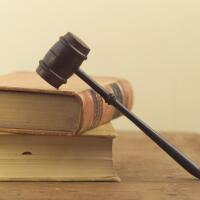 Like a bad dream, the legal drama known as OJ Simpson refuses to end.
In the latest episode, OJ is back in court and blaming his former lawyer's incompetence for landing him behind bars.
Back in 2008, Simpson was convicted of armed robbery and sentenced to 33 years in prison after he and some buddies with guns entered a Las Vegas hotel room to reclaim sports memorabilia. He claims his attorney, Miami-based Yale Galanter, told him he had the right to go get his stuff back. He also says Galanter advised him not to testify at trial, failed to inform him that prosecutors had offered plea bargains, and generally botched the case.
Simpson's new lawyers contend he was so badly represented at trial and on appeal that his conviction should be thrown out.
In the last day of a weeklong hearing at Las Vegas, Galanter took the stand and faced a bruising cross-examination of his trial strategy and decisions.
From the Huffington Post:
Galanter denied giving Simpson the go-ahead to retrieve the photos and footballs he believed had been stolen from him. He denied keeping Simpson in the dark about offers of plea deals that carried only a few years in prison. He said his client agreed all along with the decision not to put him on the stand to testify at his trial.

"Mr. Simpson never told me he was going to go to the Palace (Station) hotel with a bunch of thugs, kidnap people and take property by force," Galanter said at one point. "To insinuate I, as his lawyer, would have blessed it is insane."
I think I speak for all attorneys when I say it is never a good thing to have to take the stand and swear under oath that you did not advise your client to commit kidnapping and robbery.
Galanter, who reportedly received half a million dollars in fees, said all things considered, "I don't think I could have fought harder, done more. I put every ounce of blood, sweat and soul into it."
 5 Takeaways For Criminal Defense Attorneys
Choose your clients with care. Simpson's legal road is littered with attorneys who are disbarred, disgruntled or deceased.
The past affects the future. "Simpson brought a lot of baggage into the courtroom," Galanter testified. "It's not like the 12 jurors didn't know he was accused of murder and acquitted."
High profile often means high anxiety. The lure of celebrity can make us lose our heads. We dream of making the headlines. We fantasize about being interviewed by Oprah or Letterman. But fame is a double-edged sword. What goes up, comes down.
Discuss all plea bargains. Keep your client in the negotiation loop. Make no assumptions. Convey all plea offers even if you don't think they will be accepted.
Document your file. Create a paper trail. Use a File Activity log. Put important matters in writing. Get your client's written consent to key decisions.
If Simpson wins, prosecutors will have to decide whether to retry him or offer a plea bargain. If he loses, it's back to prison – with another appeal likely.
The rest of us can be thankful we weren't in Vegas that hot night in 2008.
Jay Reeves a/k/a The Risk Man is an attorney licensed in North Carolina and South Carolina. Formerly he was Legal Editor at Lawyers Weekly and Risk Manager at Lawyers Mutual. He has never set foot in Las Vegas. Contact jay.reeves@ymail.com, phone 919-619-2441.
 Source: Huffington Post http://www.huffingtonpost.com/2013/05/17/oj-simpson-trial-yale-galanter_n_3291618.html