5 Promotional Giveaways That Clients Love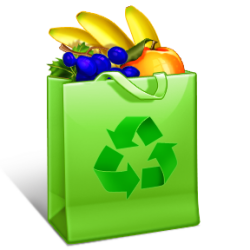 Good news for attorneys who want to ride around with the name of their law firm plastered on their car!
You can now do it without worrying about being pulled over by the State Bar Disciplinary Patrol for an ethics violation.
At its January meeting, the N.C. State Bar Council approved an ethics opinion permitting lawyer advertising on an auto license plate. 2012 FEO 14 gave the green light to a lawyer who wants to slap her firm's name on her front bumper. And she can do it without also listing an office address or other identifying information, which is normally required on legal advertisements.
"The purpose of [Rule 7.2(c)] is to facilitate the identification and location of a responsible lawyer or firm in order to hold that lawyer or firm accountable for the content of the advertisement," according to the opinion. "However, we conclude that where a gift/promotional item displays only the name or logo of the lawyer or law firm, and the items are used/disseminated by the lawyer or law firm in a manner otherwise permissible under the Rules of Professional Conduct, the gift/promotion item does not have to display an office address."
In addition to making judicious use of three (count 'em) slash/marks, the ruling throws in the words "facilitate," "accountable" and "disseminated." This was done so everybody would know it was written not just by a lawyer, but by a committee of lawyers.
And make no mistake, this ruling goes way beyond license tags. It says lawyers are free to emblazon their name and logo on pens, pencils, hats, coffee mugs, and who-knows-what other trinkets.
Of course, lawyers have been showering the people with promotional doo-dads for years. Only now they can do it without sullying the aesthetics of the piece with an office address.
Left unanswered by 2012 FEO 14 is the question: does any of this stuff work?
Does anyone choose a lawyer based on a free stress ball or mouse pad? Can a foam sun visor bring in new clients? Is a promotional pocket protector worth the plastic it's made of?
It all depends, the experts say.
Pens and pencils are worthless, says law marketing guru Ben Glass. We are a world awash in pens. And these days – with smart phones, tablets and dashboard PDAs – we don't use the pens we already have.
Logo keychains are just as bad. The stranger and bulkier its shape, the more likely it will get tossed.
On the other hand, these giveaways might reap dividends:
Tote bags. Clients take them out in public, which means free advertising for you. Plus they're lightweight, foldable, and easy to mail.
Reusable grocery bags. These are great for all of the above reasons, and they reduce waste. Sustainability sells. Green is in.
Magnets. Instead of the typical refrigerator model, how about a magnetic frame or mirror? That way, clients will think of you when they're looking at themselves.
Calendars. As long as there are court dates, piano recitals and dentist appointments, there will be a need for calendars.
Frisbees. They're cool and never go out of style. And if you're running low on dishes – and a fan of Parks & Recreation – you can always use them as dinner plates.
If none of the above suggestions strike your fancy, you can always order a personalized license plate and attach/fasten/affix it to your car and/or truck.
 Jay Reeves a/k/a The Risk Man is an attorney licensed in North Carolina and South Carolina. Formerly he was Legal Editor at Lawyers Weekly and Risk Manager at Lawyers Mutual. He loves all freebies. Contact him at LinkedIn or email jay.reeves@ymail.com, phone 919-619-2441.
 Sources: