4 Tips for Boosting Mobile Searches of Your Firm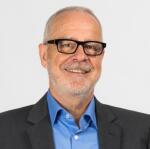 This just in from the tech office: it seems people aren't using their mobile devices to find a lawyer the same way they find a pizza delivery service.
And when they do use their phone to secure counsel, odds are it will be for a criminal or personal injury case.
Around 60 percent of Google searches take place on a smartphone, tablet or other mobile device, according to this source. But only a fraction of that traffic – between 21 and 57 percent – is going to law firms.
"Except for people who are injured and those charged with a crime, why do few people grab their phones and tablets to find a lawyer?" asked legal marketing analyst Jay Bland.
To answer his own question, Bland spent a year analyzing more than 1 million unique visitors to a sample of law firm websites across the US.
View his complete results here.
Perceived Risk and Consumer Behavior
The bottom line: people don't use their mobile devices to find a lawyer because the perceived risk of doing so is too great. This is another way of saying that searching for legal counsel is a bigger deal than ordering a large pepperoni with cheese sticks.
"What if you're being audited by the IRS? Thinking about leaving your spouse? Considering a lawsuit against your employer? These carry significantly higher risks – risks that go beyond a 'lawyer near me' search on your phone," writes Bland. "If someone is facing a complicated legal matter, a user may spend up to 10 minutes reading a law firm's website prior to calling or filling out a contact form. In fact, when reviewing screen videos of converting visitors, I recorded multiple sessions where the user read every paragraph on the page before contacting the firm. This occurred mostly on desktops, with a couple recorded sessions taking place on a tablet."
"Visitors interacting with a site on their phone tend to treat it like their Facebook feed: they scroll rapidly and browse, but rarely settle into a section to digest the content. This is possibly due to the passive nature of web surfing on a phone, since a mobile user could be waiting in line, sitting in traffic, or merely passing the time."
4 Tips To Boost Your Mobile Visits
Here are four takeaways from Bland's research
1. More than half of online searches for criminal defense attorneys are coming from mobile devices. Tip: Make sure your mobile presence is positive and easy to access.
2. Immigration and personal injury attorneys are on track to have mobile visits surpass 50 percent over the next 18 - 24 months. Tip: Ramp up marketing in these areas.
3. Clients of law firms with older demographics (estate planning and veterans law) are less likely to use a mobile device to find a lawyer. Tip: Give them other ways to reach you.
4. Areas of law that come with higher risks (securities, tax and business law, for instance) tend to have lower mobile visitation. Tip: Make your telephone number prominent.
What is your area of practice? How much traffic do you get via mobile devices?
Sources:
· Search Engine http://searchengineland.com/report-nearly-60-percent-searches-now-mobile-devices-255025
· Custom Legal Marketinghttps://www.customlegalmarketing.com/report/2017-Mobile-Visitors-to-Law-Firm-Websites.pdf