3 Risk Management Tips for Cloud Computing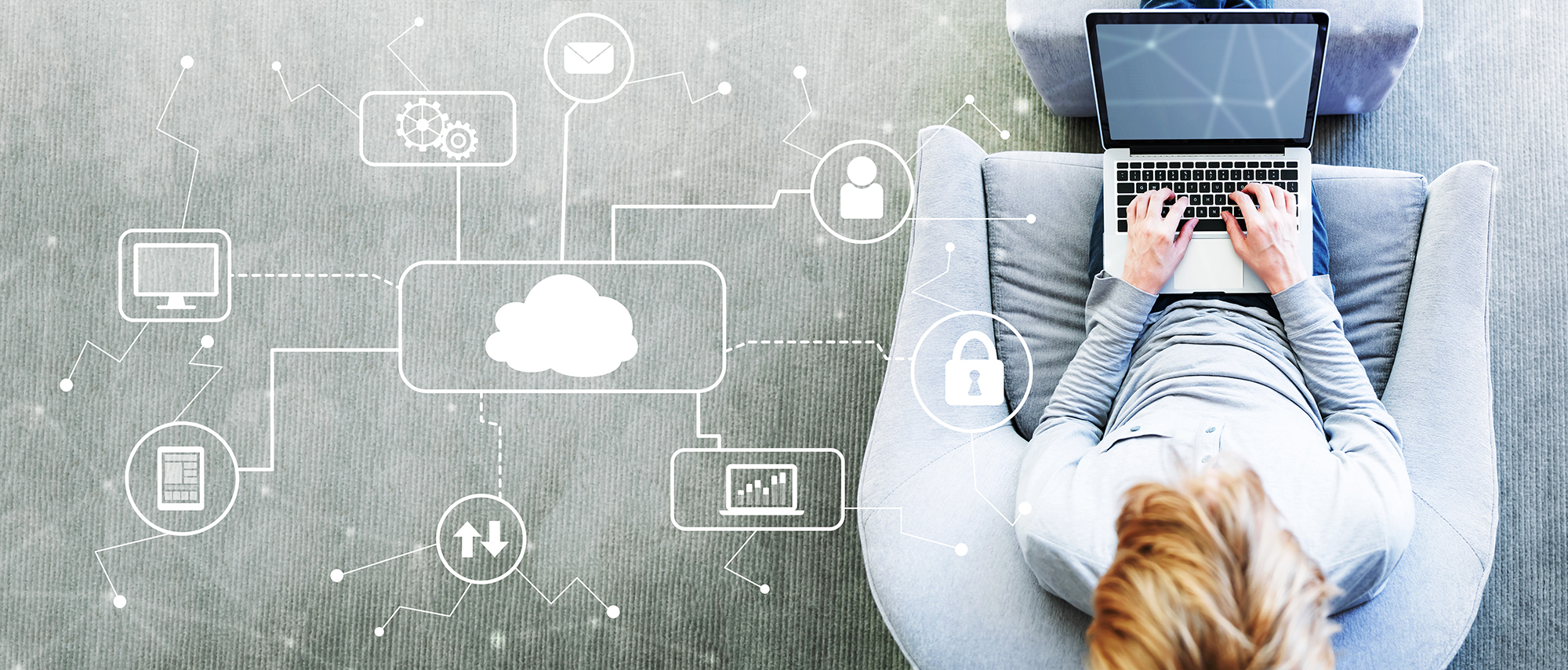 If your law firm uses a cloud application, don't make the "lift and shift" mistake as you migrate data to that platform.
That's what happens when you move an entire program – and all its accompanying data – to the cloud in one fell swoop. In the process, you'll also likely transfer an enormous amount of unnecessary data – and possibly even some inappropriate material – that should otherwise be discarded or deleted. This creates inefficiencies that cost you time and money.
"Cloud migrations are often messy," says tech writer Katie Malone in this blogpost. "Toss in a pandemic and a quick shift to remote work, and 2021 becomes the year of clean up."
One migration that is never messy is maintaining your professional liability insurance coverage with Lawyers Mutual. We've been keeping North Carolina lawyers and firms safe and successful for more than 40 years.
Cloud Computing Will Permeate the Office
In her blogpost, published on the website CIO Dive, Malone says we are in a "hot cloud moment" that will see cloud applications permeate all aspects of business operations from sending bills to setting appointments.
As you consider what if any cloud solutions are right for your law firm, here are three risk management considerations to keep top of mind:
Risk management tip #1: Make security your number one priority. "Nearly all — 96 percent — of the 3,500 respondents to a Sophos survey in July expressed concerns about cloud security," writes Malone. "Sophisticated cyberattacks pushed businesses to shape up cloud security strategies to avoid becoming the next Equifax. Hybrid cloud is a popular approach as a way to balance security and cost."
Risk management tip #2: Go with reliable vendors. More than half of all respondents (businesses of all types, not just law firms) to a recent survey said they use Amazon Web Services, Salesforce, Google, Microsoft Azure or another leading cloud service. This trend is likely to continue. The most recent COVID relief package provides incentives for law firms to pursue cloud investments. For example, the Paycheck Protection Program was amended to provide allowances for some expenditures for certain cloud upgrades.
Risk management tip #3: Train your staff. Vendors are capitalizing on this hot cloud moment by offering free training opportunities. These include entry-level cloud knowledge as well as "multicloud strategies paired with broader training initiatives from both enterprises and the cloud providers themselves," according to Malone.
What about your firm? What cloud applications do you currently use? Are you planning on making any changes this year? Do you intend to spend more or less money on cloud computing in the next 12 months?
Source: CIO Dive https://www.ciodive.com/news/2021-cloud-trends/593777/
Jay Reeves is author of The Most Powerful Attorney in the World. He practiced law in North Carolina and South Carolina. Now he writes and speaks at CLEs, keynotes and in-firm presentations on lawyer professionalism and well-being. He runs Your Law Life LLC, which offers confidential, one-on-one consultations to sharpen your firm's mission and design an excellent Law Life. Contact jay@yourlawlife.com or 919-619-2441.