3 Reasons Your Social Media Marketing isn't working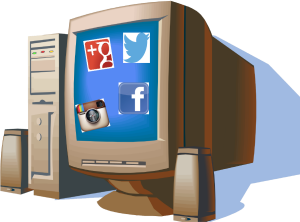 Many people use social media for just about everything. Social media is used for starting new relationships, maintaining relationships, getting the latest news and even product and service reviews. It's no surprise that social media is such a powerful marketing tool (when used correctly).
It's important to recognize that all social media is not created equal. When looking to build your firm's social media presence, think about social media channels that will meet the unique needs of your firm and clients. If your social media marketing doesn't seem to be working, ask yourself the following:
1)      Are you going in blind? Many firms create their social media profiles without first developing a solid plan. Think about what you want to achieve through your social media marketing. In developing a plan:
Develop a posting schedule
Find out what social media channels your clients are on
Define what success looks like for your firm
2)      Are you putting in effort? If you were thinking, "if I build it, they will come," when it comes to your social media –you're wrong. Creating social media accounts for your firm is just the first step. In order to continue building your social media presence, you must build your network and engage followers. There are social media tools such as Hootsuite available to make social media management easy.   
3)      Are you engaging your audience? Many people miss the "social" part of social media. While it's important to push your content; you should get in the habit of sharing content produced by others. If you see social media posts that would be of interest to your audience be sure to like, comment and share. You should also like and/or comment when someone comments on your firm's posts. Engaging with clients adds a human element to your brand.
If you're not seeing the results you hoped for with your social media marketing efforts, stop and think about the questions mentioned above. Don't throw in the towel just yet! For more marketing tips for your firm, be sure to check out our risk management resources.