27 Questions To Include in Your Client Survey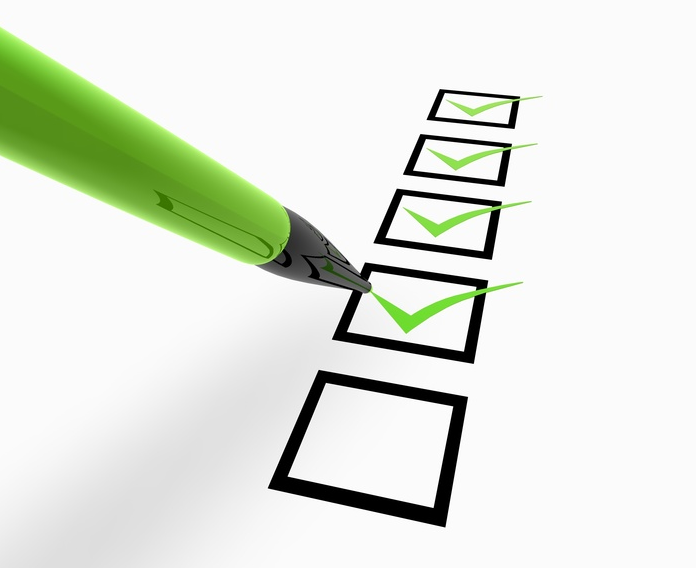 It's easy to know when clients are pleased with your services. They pay their bills, say thank-you and refer their friends your way.
It's just as easy to know when they're unhappy. They stiff you on fees, drop you for another lawyer or report you to the State Bar.
But sometimes you just don't know. The case ended well. You think you did a good job. The client seemed satisfied – but you're really not sure.
There's an easy way to find out: ask them. You can do this informally, perhaps by way of an "exit interview" at the conclusion of representation.
But a better way is to use a satisfaction survey.
Client Satisfaction Survey
The most effective survey is one you create yourself that is tailored to the specifics of your practice. It's better to use a scale (example, 1-5 to denote level of satisfaction) rather than open-ended questions, but you should always include space for comments.
Here are some questions you might want to ask:
How did you hear about our firm?
If by referral, who sent you?
If by advertisement, which one?
What do you think of our advertising and marketing efforts?
How easy was it to schedule an appointment?
Were you treated well in your initial visit?
Did we complete your work on time?
Did we meet your expectations?
Did we communicate regularly?
Do you feel we listened to you?
Did we return your phone calls promptly?
Did we keep you informed about developments in your case?
Were you treated with courtesy and respect?
Was our staff helpful?
Do you feel we understood your problem?
Did we lay out options and explain the pros and cons of each?
Did we come up with creative solutions?
Did we adequately explain our fee and billing procedures?
Were our bills clear and understandable?
Was our total fee fair?
Were you satisfied with the case outcome? Why or why not?
Would you come back to us for legal help? Why or why not?
Would you recommend us to others? Why or why not?
Would you like to be placed on our mailing list?
Have you visited our website? What are your impressions?
Have you read our blog? Your impressions?
Do you read our newsletter? Do you find it helpful?
To get honest feedback, don't hover over the client while they complete the survey. Give them space. Let them take it home. Or post it on your website.
Remember to ask what they liked best about their experience and what they liked least. Solicit suggestions on how you can improve your service.
Above all, don't take the responses personally. The idea is to get better, not bitter.