19 Ways to Build a Modern Law Firm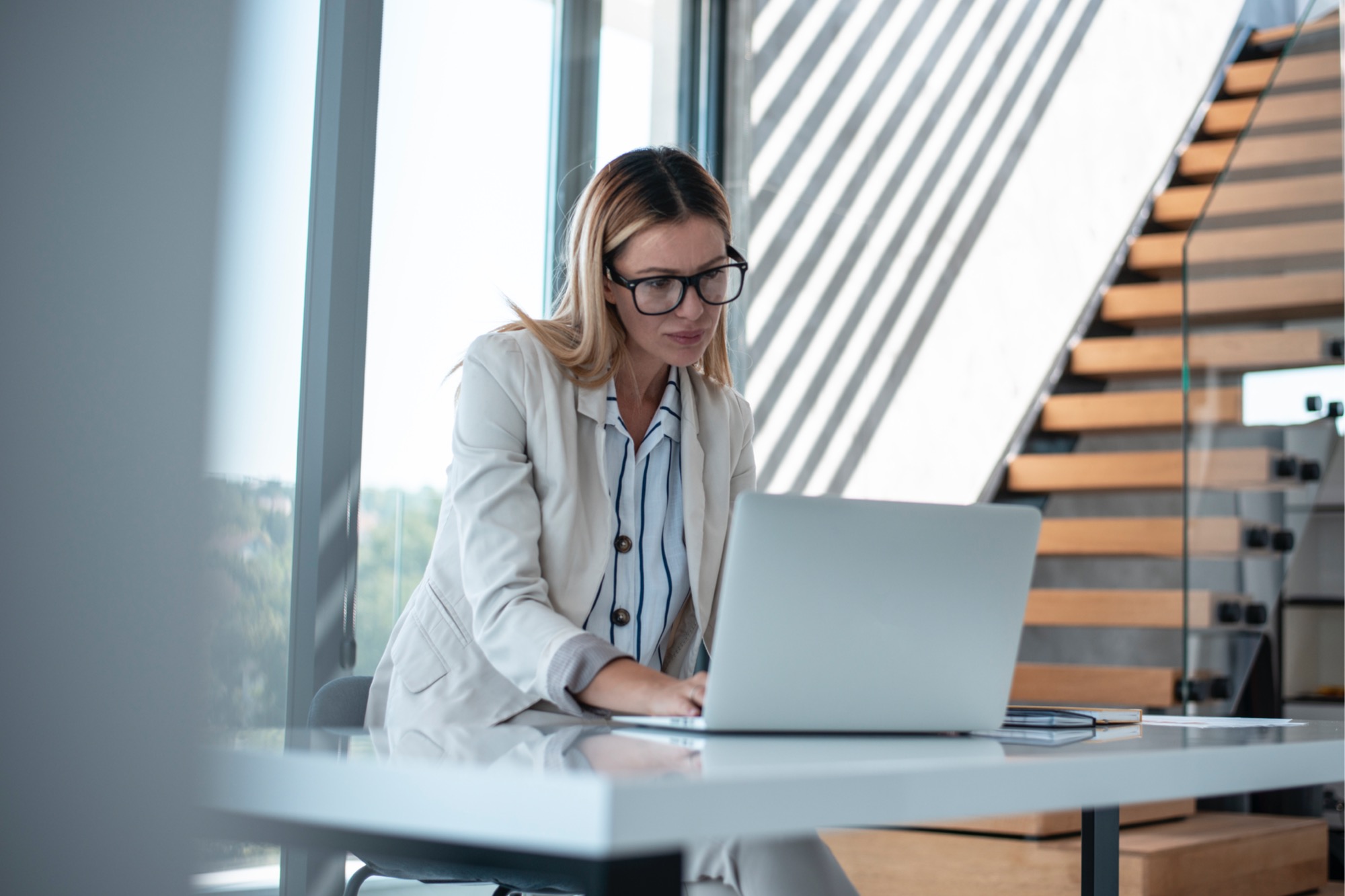 Want to create a Modern Law Firm? Here's how to get started.
Step one is to adopt a "modern law" mindset. That means centering your practice on client satisfaction, not billable time. It means embracing technology to deliver more effective and efficient services. And it means seeing yourself and your practice as a Solution Source.
"The modern law firm is a professional services firm with law at its core," says the website Remaking Law Firms. "It is diverse, both culturally and cognitively. Its people work in multi-profession teams, are enabled by processes and technology. They solve client's problems and help realize their opportunities, that is they are outcomes-driven."
Learn more about Building a Modern Law Firm from Camille Stell, founder and CEO of Lawyers Mutual Consulting & Services.
Read The Client-Centered Law Firm by CLIO founder Jack Newton.
Learn more from Law21 founder Jordan Furlong.
Why choose Lawyers Mutual for your financial protection? One reason is experience. Lawyers Mutual has been in business since 1977 and insures more than 8000 lawyers in North Carolina. We've been providing continuous protection from professional liability to NC lawyers longer than any other insurance company. Another reason is stability. The company's financial strength is absolute. Since 1999, Lawyers Mutual has paid dividends fourteen times, with more than $8 million dollars returned to policyholders since 2011. Want even more reasons? Visit our website, give us a call, or ask a colleague why Lawyers Mutual is the smart choice for liability coverage.
Pro Tips from Camille Stell on Building a Modern Law Firm
Here are some expert pointers from Lawyers Mutual Consulting & Services CEO Camille Stell for modernizing your law practice:
Acknowledge that we have entered a Do-It-Yourself (DIY) Legal Economy.
Be aware of Alternative Legal Service Providers (such as Legal Zoom).
Understand the regulatory environment in your state. Regulatory experiments in other states, such as the "regulatory sandbox" in Utah, permit alternative legal businesses.
Know the legal technology solutions available to consumers include unbundled legal services and subscription fee models such as hellodivorce.com.
Spend an afternoon researching your primary competition, both geographically and practice area-wise. Any changes you should make to keep up?
Resource: the ABA Legal Innovation Regulatory Survey at legalinnovationregulatorysurvey.info https://www.lawyersmutualconsulting.com/resources/
Follow the work of the NC State Bar Regulatory Committee.
Attend NC State Bar livestreams on issues relevant to you.
Attend meetings of your local bar association; look for opportunities to make strategic connections.
Do you consider legal technology a friend or foe?
Reconsider your work policies – does everyone need to be in the office at the same time? Is it time to reconsider remote work policies, shortened work week, alternate work schedules?
Review ethics opinions and best practices on working remotely, especially regarding client confidentiality.
Is it time to reconsider your brick and mortar presence? Do you need as much space? Consider flexible options such as shared workspaces on alternating schedules.
Reevaluate job descriptions. Do you have the right people in the firm doing the right jobs? Is it time to modernize your approach to providing legal services?
Does your team have the resources they need to do their jobs?
Do you provide training to help your team excel?
Does your training include technology, business development, efficiency, diversity and inclusion?

Can you describe how you help your clients in 20 seconds or less?
Do you have the process and procedures in place to serve 21st century clients?
Law Firm Consulting, Succession Planning | Lawyers Mutual Consulting
The practice of law is always changing. But for lawyers in North Carolina, one thing has remained constant for nearly 40 years. Lawyers Mutual is here for you at every stage of your law career: from your first day on the job to your last day before retirement. Our Byte of Prevention blog features industry news, tips and valuable links on everything from work-life balance to winding down your practice. Our email newsletter "Practice Reimagined" brings cutting-edge insights straight to your in-box. And our skilled team of underwriters, claims counsel and risk management professionals are by your side when you need us most. Lawyers helping lawyers. It's who we are, and it's what we've been doing since 1977.