15 Tips on File Retention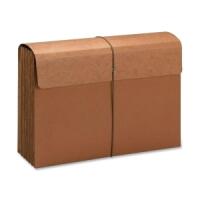 Every law office should have a policy on the retention and destruction of closed case files.
The policy should cover the procedures to follow in file closing, storage, transfer from active to inactive status, and destruction. It should have ample "open space" to allow for exceptional circumstances.
Creation of the policy should be a collaborative effort among all who have responsibility in implementing it. The policy should be in writing, and it should be a part of your office manual, if you have one.
Once the policy is completed, it should be explained to the entire office. Staff should be educated and trained. A great idea is to hold an office meeting, perhaps during lunch hour, to review the policy. A copy of the policy should be available in the file room. Bullet-point summaries can be copied and posted where appropriate.
Following are some additional tips:
Designate one person to be in charge of the file retention/destruction process, along with an alternate.
Be alert for federal, state and local rules for maintaining client records, documents and financial information.
Storing files costs money and takes up valuable space. Factors to weigh when developing your policy include the cost of storage, the benefits of retaining them, and the risk of destruction.
If destruction of the file or some of its contents would harm the client's interest, then it should not be destroyed. This will depend on the type of case and the circumstances of representation.
Never forget that you do not own the file. The client does. This is true even after the case is closed.
If you want to make a copy of the file, you must bear the copying cost.
File retention becomes critical when a firm dissolves, merges, adds new partners, and when members retire or leave the firm. Who is responsible for the files? Which files or portions of files can members take with them?
Client property other than funds must be safeguarded, identified and accounted for. See N.C. Rule 1.15.
The duty of client confidentiality continues even after the matter is closed. It applies to present and former clients.
Documents may be disposed of after notice to the client unless: (a) the document must be maintained by law, or (b) the document establishes some substantial personal or property right. In the case of (b) the document should be disposed of only after notice to the client and express written consent to disposal.
Responsibility for proper disposition of case files is joint and several among firm members.
Follow the N.C. Bar Trust Account Guidelines. "A lawyer shall maintain complete records of all funds, securities, or other property of a client … for a period of six (6) years following completion of the transactions generating the records."
Some lawyers keep files forever. Others dispose of them as soon as they are ethically allowed to do so. Your policy will depend on the nature of your files and your own comfort level.
Express agreements between the client and lawyer on the disposition of closed files eliminate misunderstandings and minimize risk.
Read and review RPC 209.
For more information, review the risk management handout "File Management: Retention and Destruction" on our website.
Jay Reeves a/k/a The Risk Man is an attorney licensed in North Carolina and South Carolina. Formerly he was Legal Editor at Lawyers Weekly and Risk Manager at Lawyers Mutual. He attended three years of law school but has no idea who Shelley is or what Shelley's Rule is about. jay.reeves@ymail.com, phone 919-619-2441.